What Are the Different Types of Parakeet Nest Boxes?
There are many different options when it comes to parakeet nest boxes. A parakeet's basic requirement for a nesting environment is an enclosed, dark space with a hole for entering and exiting. The simplicity of such a structure compels many bird owners to build their own parakeet nest boxes, but many varieties are available for purchase as well.
Parakeets only need a nesting box when they are ready to lay eggs. Otherwise, they can be housed in an ordinary bird cage. A parakeet that wishes to breed will exhibit certain behaviors, such as excessively shredding bedding or laying unfertilized eggs. If one plans to breed his or her parakeet, a nest box should be provided ahead of time to give the parakeet adequate time to prepare her nest and acclimate herself to the box. Parakeet nest boxes can be placed inside the bird's cage on a stable surface.
Simple parakeet nest boxes can easily be constructed at home. A box made of cardboard can be reinforced with tape and outfitted with a round hole about 2 inches (5 centimeters) in diameter for the bird to enter and exit the box. The hole should be cut high enough so that the bird cannot accidentally push her eggs through the hole. The box can also be constructed of plastic or wood, as long as the material is sturdy and non-toxic.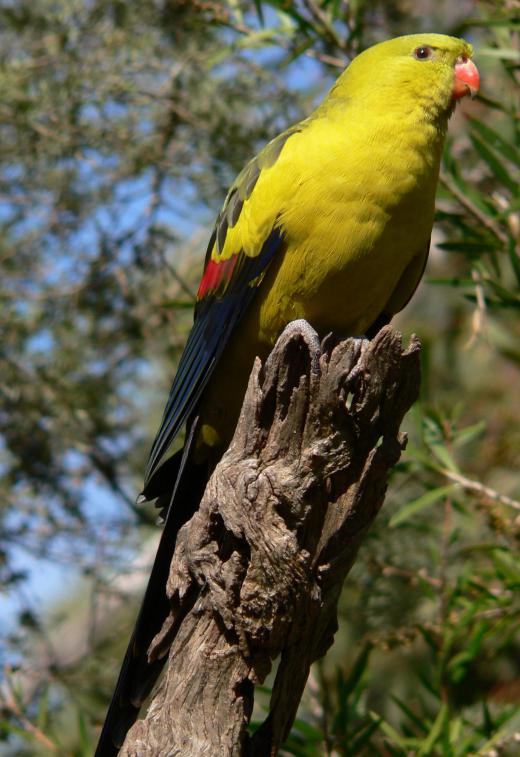 To encourage a parakeet to enter a nest box, the bird's owner should put bedding, such as shredded paper or hay, into the box. Including a treat such as millet can help lure the bird into the structure. Once the parakeet has entered the nesting box and laid eggs, one should not open or overly handle the box, so as not to distress the bird and her chicks. The box should be kept in a place that has a sturdy foundation and a consistent temperature.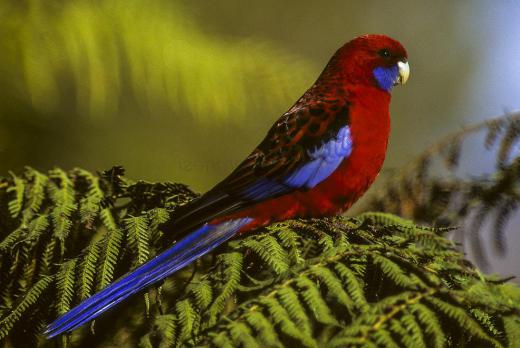 Various parakeet nest boxes are available for purchase as well. Many online retailers and pet stores sell the boxes, and most are inexpensive. Boxes often include an inside perch for the bird's enjoyment or a perch on the outside of the box. Some models have a sliding vertical door on the back of the structure so that the bird breeder can easily check the progress of the eggs or parakeet chicks. Parakeet nest boxes are designed only for parakeets and different nest box requirements for other breeds of pet parrots may be different.
AS FEATURED ON:
AS FEATURED ON:







By: Elenathewise

A cardboard box can be used to make a parakeet nest.

By: susan flashman

Parrot nest boxes are ideally made of wood.

Metal nest boxes can become dangerously hot for the eggs and chicks of a parrot.