What are Passerine Birds?
Passerine birds are birds in the order Passeriformes, which happens to be the largest and most diverse avian order. There are an estimated six thousand species in this avian order, spread out across the world. Many people are familiar with passerine birds since these birds are so abundant; sparrows, starlings, and crows, three common birds, are all passerines. In fact, sparrows lend their name to the order; passer means "sparrow" in Latin.
Birds in this order are sometimes referred to as songbirds, because many of them produce distinctive and sometimes quite beautiful songs. These songs are enabled by the syrinx, a specialized vocal organ in birds which is located at the branch of the lungs. The location of the syrinx allows birds to produce two different sounds at once. However, not all passerine birds sing, and as a result, many biologists prefer to classify them as perching birds, because passerines have a distinctive anatomy which allows them to perch, and this is one of the distinguishing features of the order.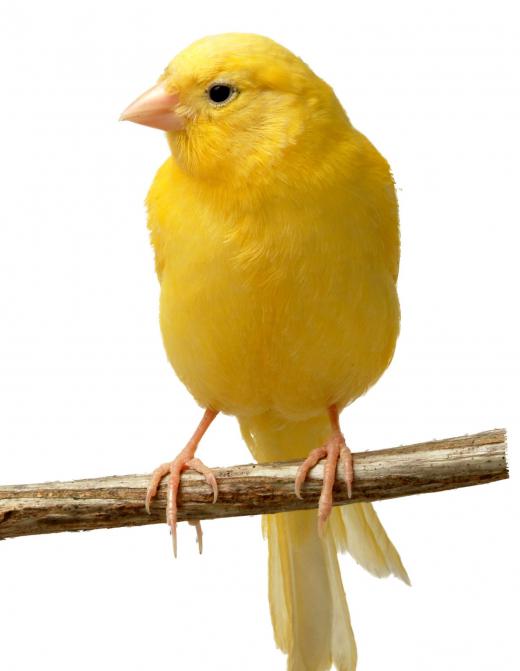 Unlike non-perching birds, passerines have a toe which faces backward. This allows them to clamp onto something to perch, while other birds would simply fall off. Many passerine birds also have sharp, curved claws which help them grip the surfaces they perch on. Passerine birds have been around for at least 60 million years, according to fossil evidence, so apparently this trait has worked out quite well for them.
Several other features mark passerine birds. Many lay colored eggs, for example, differentiating them from other birds, which stick with a standard-issue white. Passerines also tend to be smaller than other avians, although their sizes are quite diverse, and some do get very large.
Within the order Passeriformes, there are three main sub-orders. Birds in the Acanthisitti suborder are restricted to New Zealand in the modern day, although they may have once been more widely distributed around the world; these passerines are also known as New Zealand wrens. The Tyranni suborder includes passerines found primarily in South America; these birds are also called suboscines. The Passeri suborder, the largest, includes birds known as oscines, and these birds are found all over the world.
AS FEATURED ON:
AS FEATURED ON:







By: enens

Canaries are in the Passeriformes order.

By: Al Mueller

A crow, a type of passerine bird.

The gnatcatcher is a type of small passerine bird.

Wrens are mostly passerine birds.

Sunbirds are a type of small passerine bird.