Hoki is a type of fish in the hake family, found off the coasts of New Zealand and Australia. The fish are known by a number of other names, including blue grenadiers, blue hake, whiptails, whiptail hake, and New Zealand whiting. The fish have dense white flesh that is rich in omega-3 acids, making it a good dietary choice. Studies have also suggested that this type of fish is a reasonably environmentally sustainable choice for consumers who are concerned about fishery management.
The fish tend to live in the middle depths of the water, and they feed on small crustaceans. Larger fish species as well as humans find hoki quite acceptable food, but the fish reproduce in large numbers, so the population stays relatively stable. They also mature very rapidly, growing to a size of up to 47 inches (120 centimeters). These factors were considered when the hoki fishery was evaluated for sustainability, along with other issues like fishing techniques and accepted practices on fishing boats.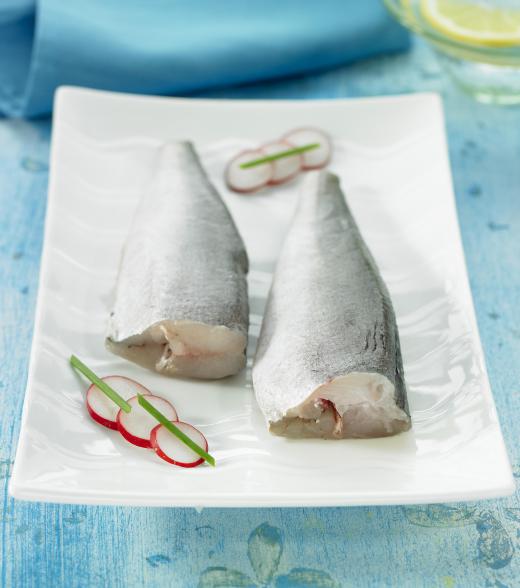 In appearance, the fish have long wedge shaped bodies that become narrower at the tail, with slim fins and a blue-green to silver color pattern. Their eyes are quite large, and the fish also have the classic protruding jaw associated with many hake and cod. The large eyes make the fish appear perpetually startled, and they are probably quite useful in the murky waters that the fish favor. The scientific name for the fish is Macruronus novazelandiae.
In New Zealand, hoki comprise the largest commercial fish species. Because of the high volume of catch, the fishery is closely monitored to ensure that the fish are not being excessively exploited. Although the population appears to be stable, some concerns have been raised about bycatch and dumping related to the industry. By aggressively managing the fishery, the New Zealand government hopes to keep them sustainable and economically viable, though several international agencies have raised concerns about hoki's sustainability.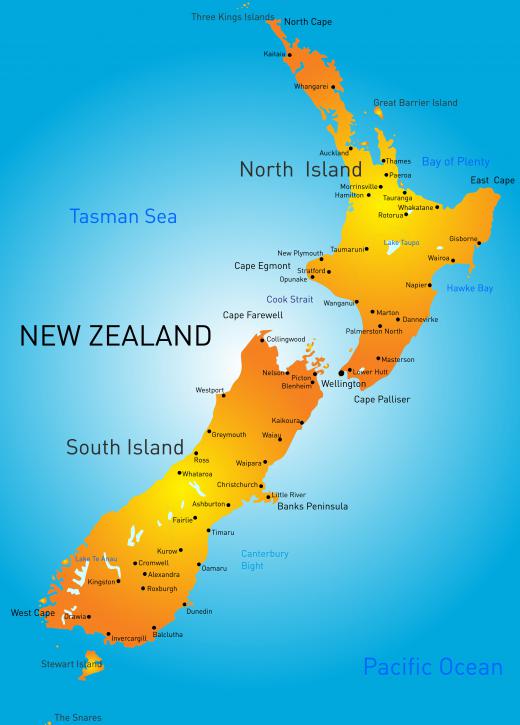 This fish is typically available frozen, as it does not keep well otherwise. It can be used in cooking just like hake or cod would be. The dense flesh holds up very well to saute and grilling, and it may also be baked or steamed. The flavor is mild and slightly sweet and will pair well with a wide assortment of sauces and vegetables.
AS FEATURED ON:
AS FEATURED ON:







By: FOOD-pictures

Hoki.

By: Fernbach Antal

Commercial fishing of hoki is monitored to avoid depletion.

By: Ruslan Olinchuk

Hoki is a type of fish in the hake family, found off the coasts of New Zealand and Australia.