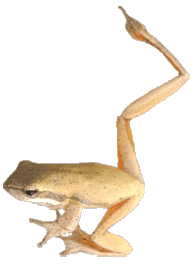 A billfish is a fish with an elongated upper jaw and snout. The most well known example of a billfish for some people is probably the swordfish, which sports an impressive jaw which looks like a heavy sword or spear. Billfish species can be found all over the world, and unfortunately their populations are under threat in some regions due to heavy fishing for these popular food and game fishes.
The term "billfish" is used to describe fish in two families: Istiophoridae and Xiphiidae. Istiophoridae includes both sailfish and marlins, two popular game fish which can be found in regions ranging from the tropics to the temperate zones further north. The family Xiphiidae has only a single species, Xiphias gladius, otherwise known as the swordfish.
In addition to sharing a distinctive bill, billfish are also generally extremely strong, intelligent fish. This makes them a popular choice as a game fish, since they generally put up a fight which can challenge even a skilled fisherman. The muscular, dense flesh of some species is also enjoyed as a source of food; swordfish is probably the most popular food fish in the billfish grouping. Some billfish are capable of launching themselves out of the water with their powerful fins and muscular bodies, which can be quite a sight.
Billfish are also predatory, and they are among the top tier of predators in the ocean. They can grow to be quite large, feeding on an assortment of smaller fishes. Some individuals have also been known to attack larger fish and even humans; scientists have reported attacks on research submersibles in which billfish have actually buried their jaws in window portals.
Concerns about overfishing of billfish have led to some measures around the world to preserve these unique fish. Many sport fishermen voluntarily participate in catch and release programs, for example, and several organizations track catch and release data sent in by fishermen. These groups hope to restore billfish stocks by restricting the annual harvest, in the hopes that populations will remain diverse and strong.
Consumers who are concerned about sustainable fishing may want to seek alternatives to billfish. Halibut and mahi mahi are both good alternatives with firm, white flesh which can behave a great like like billfish when cooked. If sustainable fishing is not a major concern for you, you may want to limit your intake of billfish such as swordfish anyway, since these fish species bioaccumulate mercury and other environmental toxins.


Frog