What Are the Different Types of Fish Species?
Fish species are a very diverse of set of aquatic animals adapted to living underwater. The main characteristics shared by most fish species are that they live in water, breathe with gills, have scales, and swim with their fins. A species is the most specific biological category and refers to a group of similar animals that can breed with each other, but not with other species. Most species of fish have adapted to many types of aquatic habitats and therefore can be very different from one another. One basic distinction can be made between freshwater and saltwater fish.
Fish are classified as vertebrates, meaning they have a backbone or spinal column. Vertebrates include land animals like birds, mammals, reptiles and amphibians. Fish are in fact so diverse that there are more individual fish species than all of the other vertebrates combined. The total number of species has been estimated to be about 20,000 or more.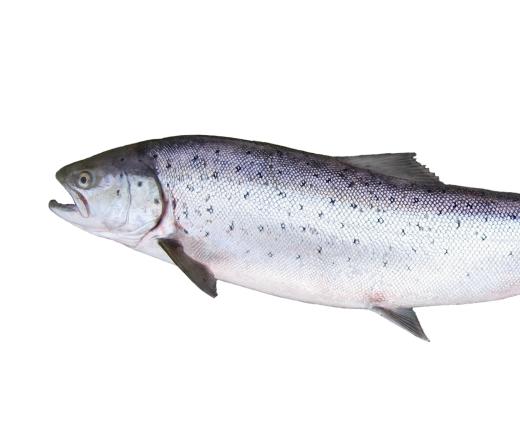 There are three broad types of fish groups that evolved along similar lines. One group is the bony fishes, which includes many of the species the word "fish" usually conjures up. This group includes the goldfish, for instance, and many of the freshwater sport fish, like bass or perch. Another group is called cartilaginous because they have cartilage skeletons instead of true bones, and this group includes sharks and rays. A small group is classified as jawless, and this group includes the most primitive of all fish, with the lamprey being one example.
Bony fishes are by far the largest group of species. Estimates of their numbers range from some 20,000-25,000 species. Cartilaginous fish are made up of some 600 species. The jawless group has perhaps 45 member species.
Fish species have the largest size differences among any group of vertebrates. The largest, the whale shark, can weigh 20 tons (18 metric tons) and grow to about 50 feet (15 m), while the smallest is less than an inch long (1.5 cm). Fish come in a great variety of colors, and some are very bright like those which have adapted to colorful coral reefs. Other fish might be the dull color of a rocky stream.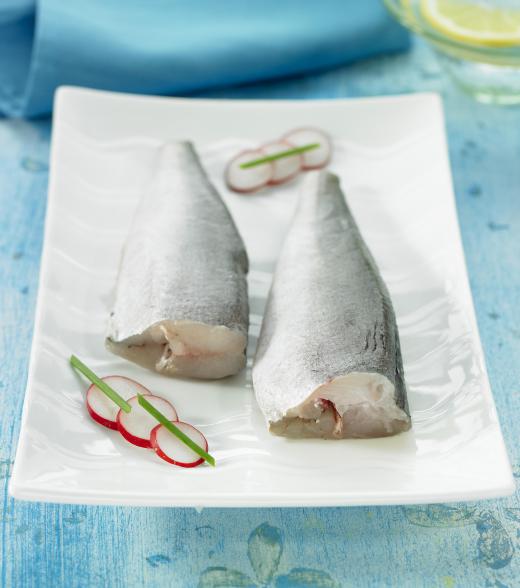 The difference between freshwater and saltwater has very important implications for the biological chemistry of fish. Therefore, almost all fish species live exclusively in either one or the other. An exception is salmon, which spend their lives in the ocean and return to fresh water to spawn. Some freshwater eels reverse the process.
The first fish species appeared almost 500 million years ago, so the fossil record contains a wide range of prehistoric fishes. One type of fish, the coelacanth, was known from a variety of fossils and thought to have gone extinct millions of years ago. Scientists were greatly surprised, therefore, when one was caught in waters off South Africa in 1938.
AS FEATURED ON:
AS FEATURED ON:







By: Witold Krasowski

An Atlantic salmon, a boney fish.

By: boguslaw

Catfish.

By: FOOD-pictures

Hoki.

By: fivespots

Goldfish are members of the bony fishes group.

By: Bastos

The origins of modern fish species can be detected in the fossil record.

By: Evgeniy Drogozhilov

Freshwater fish are caught in lakes, ponds, rivers and streams.

By: FAUP

A great white shark.