What Should I Consider When Buying Cat Food?
Animal owners should never buy pet food based on price alone. Cheaper pet foods have more fillers and less protein. Cats require a high protein diet and the proper nutrients to stay healthy. When you are buying cat food, look for a pure protein source as the first ingredient on the label and also consider your veterinarian's opinion of what kind of food is best for your cat.
Check product expiration dates when buying cat food. Your cat needs fresh food from a clean glass or metal dish. You should also give your cat fresh water from a clean glass or metal bowl each time you feed your cat. Plastic dishes tend to get scratched and bacteria can collect in the scratches and cause feline acne which can be painful and cause health problems in your cat.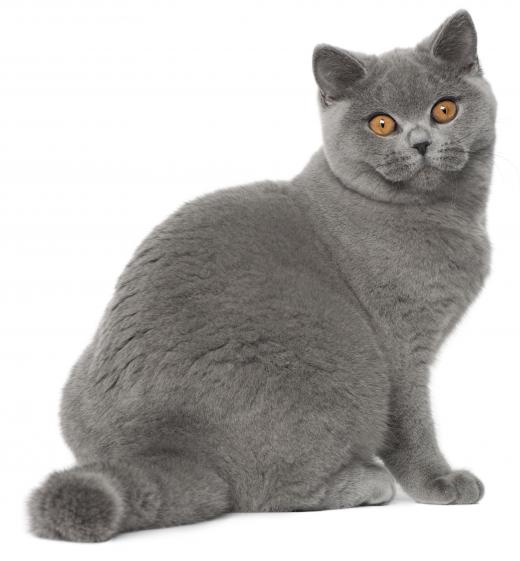 When buying cat food, whether it is wet or dry cat food or kibble, it is a good idea to check the label for feeding trials approved by the Association of American Feed Control (AAFCO). The AAFCO has guidelines that pet food manufacturers must follow and feeding trials show that the product has been tested in actual use. According to the AAFO, a manufacturer can not claim the food to be a balanced source of all the nutrients a cat needs if this is not the case.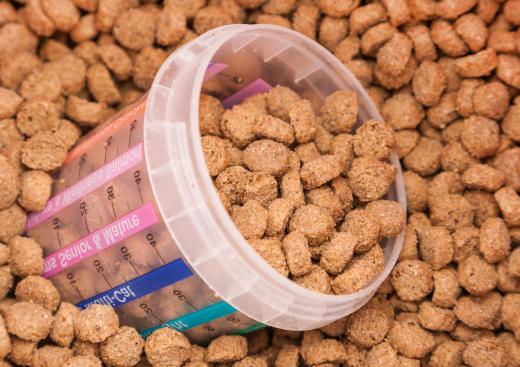 Your veterinarian should still be consulted before buying cat food, as some pet food manufacturers stay within AAFO guidelines by breaking up the filler products listed on their labels. For example, rather than listing "corn meal" they may list many different separate filler ingredients with corn in them to make the actual filler content appear less. The first three ingredients listed on the label are the important ones to consider when buying cat food and you can check with your vet if you think many variations of the same fillers are listed on the label.
A premium cat food with a pure protein source listed first such as turkey, chicken, lamb or fish will cost more than a budget cat food with a high filler content such as corn, rice or bone meal. Protein costs more than grain for the pet food manufacturer. This is why you should expect to pay more when buying a good quality cat food with the pure protein and other ingredients that offer proper feline nutrition.
Before buying cat food, you should also ask your veterinarian about any ingredients that could be harmful for your cat's urinary and dental health. Buying cat food recommended by your veterinarian is a good idea as he or she will be familiar with the unique needs of your cat. When buying cat food, be aware that changes in your cat's diet may cause diarrhea, so it is usually best to introduce the new food gradually.
AS FEATURED ON:
AS FEATURED ON:







By: Eric Isselée

The age and health of a cat should be considered when buying cat food.

By: sytnik

A pure protein source should be the first ingredient on a cat food label.

By: Africa Studio

Finding the right kind of cat food can help prevent digestive issues.