Parrot rescue is the term used for people or organizations that take unwanted or improperly cared for parrots and find them good homes, or provide them with a permanent place to live. Such organizations are typically private groups that support themselves through charitable donations and adoption fees charged to new owners. They may also work closely with other humane organizations and with law enforcement in order to protect and acquire birds in need of help.
It is very common for parrot rescue groups to establish strict guidelines for who can and cannot adopt birds from them. Restrictions may include how old the adopter must be, whether or not the person has had previous experience with parrots, and where the person lives. This helps the group to make sure that any of the exotic birds they place will not end up back in a bad situation, and keep them from having to rescue the bird again.
Parrot rescue organizations operate in many different ways, depending on the focus of the group. Some groups only rescue certain kinds of parrots, such as African Greys or macaws, while others will provide help for older or disabled parrots of any variety. Often some or all of the birds are kept at a central location belonging to the organization, but in many cases birds that will be going to new homes are placed in temporary foster homes for individual care.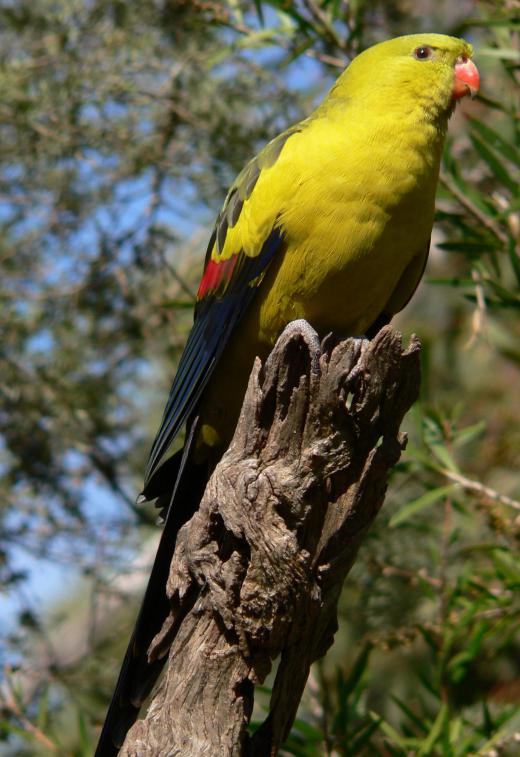 People who adopt birds from a parrot rescue group often find that they must first pass a screening process, but once they do they will get plenty of help when the parrot comes home. These exotic birds have extremely long lives, 50 or 60 years for some, plus they have many needs. People who don't understand this often end up accidentally harming their birds or giving them away, often to another person who doesn't realize what the bird will need. Parrot rescue associations tend to keep adopted birds in their geographical area so they can be close to the new home. They also want to be certain the new owners have a clear understanding of what is involved before the bird goes home.
In some cases parrot rescue groups help only difficult, injured, or unwanted birds, and they keep the birds permanently, rather than adopting them out. Since a large parrot with a behavior problem could cause serious injury to an inexperienced owner, only very knowledgeable people take on this task. Such birds also require plenty of mental stimulation, since boredom can cause even more problems with the birds. Parrots with a permanent disability may require special housing and extra care, which this type of organization may be able to provide.
AS FEATURED ON:
AS FEATURED ON:







By: Vladimir Melnik

Parrot rescue is the term used for people or organizations that take unwanted or improperly cared for parrots and find them good homes.

By: susan flashman

Large parrots can harm owners who don't know how to care for the birds.