Over 400 million years ago, the genus Nautilus was widely distributed throughout the world's oceans. Numerous fossils survive to provide clues about the evolution of life on Earth, as do a limited number of individual living species. These animals are known as nautiluses, and are sometimes called "living fossils," because their form has remained the same for hundreds of millions of years. The unique cephalopod mollusks can be found in the Indian and Pacific Oceans, living in rock crevices and coral reefs.
Several characteristics make the nautilus stand out from other mollusks and marine animals. Unlike other mollusks, the nautilus has a hard external shell, which takes the form of a spiral. As the animal grows, it seals off chambers in the shell which fill with gas, making the shell buoyant so that the nautilus can swim. The unique air chambers lead to an alternate name, the chambered nautilus, to distinguish it from the paper nautilus, a different animal in the genus Argonauta.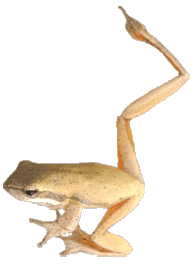 A nautilus can have up to 90 grasping tentacles which are used to seize prey. Like many other mollusks, a nautilus will emit ink if it is stressed or threatened, allowing it to escape. The nautilus also uses jet propulsion to move, by forcing air out of the shell chamber which the animal is currently living in, which happens to be the newest and largest. The shell is also designed to help camouflage the animal, having dark stripes on top which blend in with the ocean floor when viewed from above. The bottom of the shell is a creamy white.
Many animals are used as a food source by a nautilus, including small fish, crabs, and others. The animals are nocturnal, preferring to remain hidden during the day and coming out to feed at night, and their shells are pressure resistant to 2,624 feet (800 meters) deep. The animals are also able to fully retreat into their shells. A leathery hood covers the opening of the shell to further protect the nautilus.
Approximately 20 years is the lifespan for a nautilus. The animals are harvested by humans for their distinct and beautiful shells, and are also preyed on by larger marine animals. They reproduce by laying eggs annually, and the eggs take nine to 12 months to fully develop and hatch. Because the animals take so long to reproduce, concerns have been raised about the conservation status of the nautilus, since excessive hunting by humans for their shells may threaten their continued existence.
AS FEATURED ON:
AS FEATURED ON:







Frog