What Is a Blue Tick Beagle?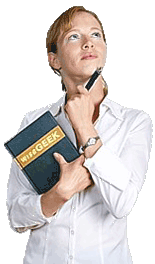 The blue tick beagle is a small hunting dog with a short coat that is partially mottled bluish-gray in color. It is a very friendly and intelligent breed that is often used for hunting rabbits and other small game. This species makes a great family pet that is usually very tolerant and patient with small children. Like others in the species, the blue tick beagle is, however, prone to several different medical conditions as it ages. For the most part, it is a hardy and long-lived breed that does not require a great deal of special care.
This type of beagle has the typical tan-and-white head and long, floppy ears that all of these types of dogs possess, as well as large black or tan spots over the rest of its body. In addition to blue, the ticking can also be a cinnamon color, as on the red tick beagle. Both of these colors usually replace white on the trunk and tail of the other types of beagles, making it look like a small blue tick coondog. Generally, this species of dog does not get larger than 35 pounds (16 kg), though they may be much smaller, and stand from 13 to 16 inches (33 to 41 cm) tall.
While the blue tick beagle is well-behaved overall, it does like to wander and requires a fenced-in yard to keep it safe. It can be willful and may be difficult to housebreak as well. When outside it should never be allowed to roam unattended and should not be left alone with other small pets. A typical hunting dog, the beagle will chase after any smaller animal and may remain in pursuit for miles. For this reason, the beagle is one of the more common breeds found at shelters.
These dogs enjoy human companionship and do best when someone is home with them most of the time. Like many other breeds, they may suffer from separation anxiety when away from their people. Easily bored, the blue tick beagle can become destructive when left alone for long periods of time. In addition to chewing and digging, they also express their unhappiness with long, mournful howls.
There are several health concerns and tips for proper care of a blue tick beagle of which an owner should be aware. The drooping ears of blue tick hound dogs makes them particularly prone to ear infections, so care must be taken to keep the ears clean. Routine visit to a veterinarian will help to keep an eye on older dogs that may suffer from several different eye problems, including cataracts, glaucoma, cherry eye, and retinal dysplasia. Caring for blue tick beagles means frequent brushing, as this breed sheds a great deal, and they should not be bathed too frequently, since they tend to have dry, sensitive skin. In addition, frequent exercise and playtime are necessary for beagles to keep them from becoming overweight as they age.
Woman holding a book