Water bears, also known as tardigrades, are unique microscopic organisms which can be found in almost every environment on Earth. Despite the fact that they are widely distributed and they demonstrate an incredible ability to survive in intense conditions, most people don't know very much about them. If you have a microscope, you can probably find some local water bears.
The first water bears were observed in 1773, by Johann Goeze, a German clergyman and zoologist. He observed small creatures in water samples when he magnified them, and he called them little "water bears" after their lumbering movements and bear-like appearance. Under high magnification, these creatures really do look remarkably like bears, although they have two extra sets of feet and obviously segmented bodies. Their faces are also quite expressive, and some beautiful prints of magnified tardigrades can be found in natural history museums.
Some people call these animals moss piglets, since they are often found in samples of lichen and moss. Scientists believe that water bears are related to arthropods and annelids, a large phylum of segmented worms. An adult tardigrade has five body segments, including the head, along with four sets of legs. The feet have distinctive claws which show up remarkably well under magnification.
The thing that makes water bears remarkable is their ability to survive in extreme situations. These creatures can tolerate far more radiation than most other organisms can, and they can also survive in temperature extremes, high pressure areas like hydrothermal vents deep under the ocean, and in the vacuum of space. They can also be dehydrated for up to a decade without any ill effects. Tardigrades also appear to be capable of dealing with many environmental toxins.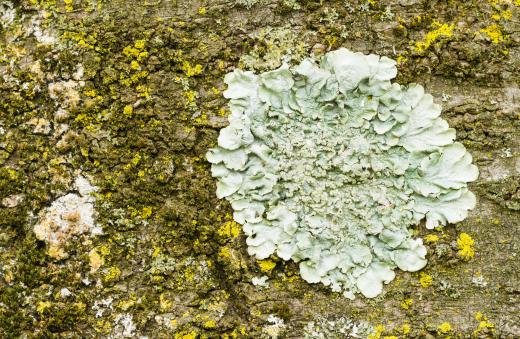 Because of their amazing versatility, water bears can be found in incredibly diverse environments all over the world. Scientists have also conducted tests with these hardy animals, subjecting them to extreme pressure, intense cold, and severe radiation exposure. The average water bear can take as much as 570 times the amount of radiation it takes to kill a human.
Water bears have another interesting trait; they are eutelic organisms, meaning that mature adults retain the same number of cells throughout their lives. Once a tardigrade reaches maturity, growth is accomplished by cell expansion, rather than cell division. A typical adult water bear has around 40,000 cells in its body.
What Are Water Bears?
A water bear is a multicellular, microscopic animal that is usually only visible by way of magnification. As the name suggests, these tiny animals live in water and they're about half a millimeter long. Their bodies are made of eight segments with four pairs of legs and they resemble little bears, pigs, or badgers that are made of jelly.
Other Names for Water Bears
Water bears are also known as tardigrades and moss piglets. They're often referred to as "bears" because they resemble these much larger animals, but they are quite different from macro-animals (such as bears). Though they are eight-legged, they have little in common with arachnids.
Differences Between Water Bears and Other Microscopic Life
You may be tempted to compare water bears with other microscopic life forms such as plankton, algae, and bacteria. While water bears are similar in size, they are classified as animals rather than plants or bacteria.
Tardigrades are often found in the same aqueous environments as plankton. Zooplankton, which are similarly small animal-classified plankton, are similar — but these shrimp-like organisms are more closely related to crustaceans.
Do Water Bears Have Special Abilities?
Tardigrades have risen to fame in scientific literature and popular media, and the studies that involve them range from amusing to shocking. These microscopic animals can survive drastic conditions and they have a reputation for being nearly indestructible. Take a look below at all of the environments they can successfully survive in.
Extreme Weather Conditions
Tardigrades can survive extremely hot and cold conditions as well as dry weather. They have been found in glacier meltwater in Antarctica and also in sand dunes in deserts. Though they have the ability to survive extreme conditions, they don't necessarily enjoy them.
Radiation
Water bears have a reputation for being one of the most tolerant species to radiation on the planet. Because of their insensitivity to extreme conditions as well as radiation, they're often studied as a model for indestructibility. Though they're not actually immortal or indestructible, these animals can teach us a lot about how an organism adapts to these environments and how their bodies have learned to survive these conditions over time.
Outer Space
Water bears have been to space! Scientists sent a group of these minuscule animals to the International Space Station as part of a resupply mission. The research team plans to keep the water bears on the Space Station for at least four generations to see how they cope with the extreme conditions of space — and to see if this journey will change their DNA. This may help us to better understand how other life forms cope in space.
What Do Water Bears Eat?
Water bears have mouths shaped like tubes that they use to eat algae, plants, and even other small micro-animals. Some water bears choose to eat other water bears. In general, their favorite foods consist of plant matter.
How Do Water Bears Reproduce?
These tiny creatures lay even smaller eggs. In many species, the eggs are externally fertilized with the male's sperm. Some water bears reproduce asexually; in this case, the eggs grow into water bears without being fertilized.
Are Water Bears in Drinking Water?
It's possible to find tardigrades in your tap water if it is not chlorinated, but it's less common to find them here than in a natural, still water source. Similarly, they don't make homes on human food. Don't worry about accidentally ingesting a water bear, though — first, you wouldn't notice, and second, these creatures are not parasites and pose no harm to humans.
Where Else Are Water Bears Found?
Water bears are found nearly everywhere in the world where there is water. They don't like fast-moving streams or waterfalls as their small size makes them vulnerable to currents. Unlike fish and other truly aquatic creatures, water bears can make a home in a single drop of water because they are so little. You may find a water bear on a leaf in a parking lot, on a grain of sand at the beach, or in the moss in your backyard.
How Can I Catch a Water Bear?
Catching a water bear is simple — some amateurs even find and keep them as pets! The name "moss piglet" is an adequate description because they are often found in damp moss in backyards. To observe a water bear, you'll need a microscope, a petri dish for the moss or leaf material, and water to soak the material in. After around 24 hours, remove the moss and check the leftover water for tardigrades. If you find some, you can keep them in the petri dish and feed them bits of moss, algae, or plankton.
AS FEATURED ON:
AS FEATURED ON:







By: magann

A small clump of moss may have a few thousand water bears.

By: Vasiliy Koval

Tardigrades are also known as "water bears" because of the way they appear under a microscope.

By: alessandrozocc

Water bears can often be found in samples of lichen.