What Are the Different Types of Parrot Stands?
Parrot stands, perches, and play gyms are made in various sizes and styles, designed for different species of pet birds. Some parrot stands are made with natural wood branches, while others may be plastic or polyvinyl chloride (PVC). Table-top parrot stands are portable, to accommodate a small parrot or cockatiel. Larger parrots, such as cockatoos and macaws, do best with free-standing floor stands. Some parrot play stands have attached parrot toys, swings, or ladders to provide exercise and prevent boredom.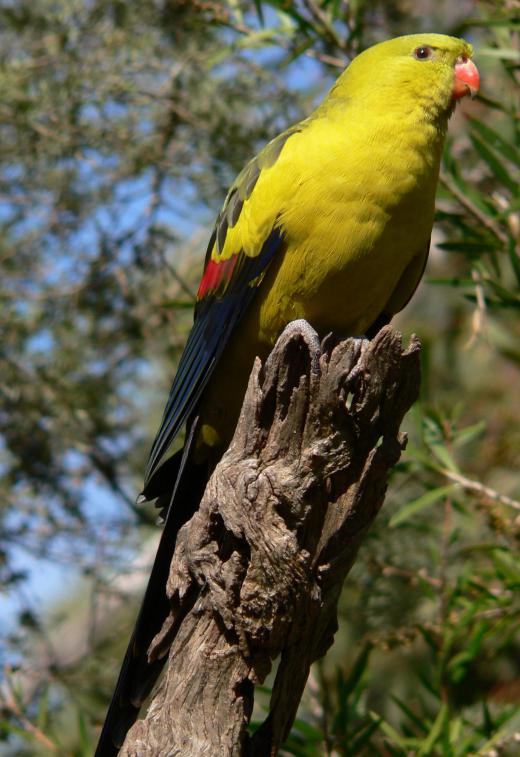 Many parrot stands are available pre-assembled, while others require assembly. Bolts and nuts may connect to the base of the stand for assembly. The base of the stand may be constructed of aluminum for easy clean up and for disinfecting. Many styles of parrot stands are on wheels, for mobility.
Solid wood parrot play stands often have a painted base. The paint used for these stands will typically be non-toxic, as hookbills often chew the wood. The perches used for many parrot stands are made of a durable wood known as manzanita. This type of wood is often used for making a parrot perch because it is indestructible to a parrot's strong beak. Many parrot stands made with manzanita will be sandblasted, as this type of wood tends to be slippery.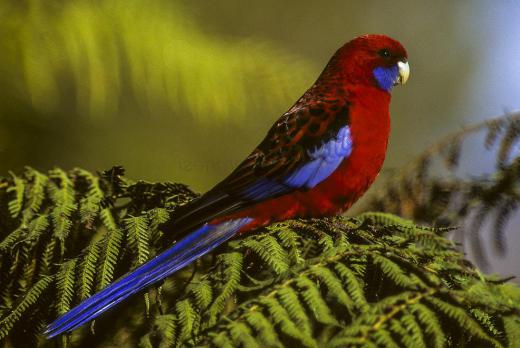 Java wood is another type that is commonly used for making parrot play gyms and stands. The stand's design may resemble that of a tree, to simulate the natural environment of tropical birds. This type of stand is typically made with several perches of different diameters.
Exotic pets such as psittacines are very intelligent and need stimulation to prevent boredom. This is why some parrot stands feature various play toys or activities. Some of the more elaborate parrot play stands or parrot playgrounds feature climbing ropes, plastic chain links, or attached hideaway huts. Many of the deluxe play gyms are also made with attached wooden block toys to satisfy a bird's natural chewing instinct. This also prevents a parrot's beak from becoming overgrown.
Another type of stand for parrots is a hanging play gym. These stands may be made of wood, acrylic, PVC, or heavy rope. Some stands may have a food and water cup attached. Most feature aluminum or steel trays for catching droppings and other mess. Hanging bird gyms and stands attach to a ceiling and often include a protective ceiling guard.


By: Vladimir Melnik

Macaws do best with free-standing floor stands.

By: susan flashman

Parrot stands may help the birds sit and stand they way they would in the wild.

Some parrots require stands that, like the branches and other objects found in nature, provide stimulation.

Table-top parrot stands may also accommodate cockatiels.