What are Some Good Career Choices for Pet Lovers?
Taking care of pets is as much a pleasure for many people as it is a business. With Americans alone spending over $32 billion US Dollars (USD) a year in pet care, it's not a surprise that pet businesses are booming. Pet lovers who are looking for careers related to animals will be happy to know the odds are in their favor. From obedience trainer to veterinary technician, the choices are limited only by the imagination, and maybe by the amount of time a person is willing to spend on training. Some professions that may be a good career choice for pet lovers include groomer, veterinarian, pet store owner or employee, pet sitter, kennel worker, and trainer.
A good career choice for pet lovers who prefer to take care of animals is to become a pet sitter or dog walker. The best way to get started is for the individual interested in this job to use a service himself, if he has a pet, to get an idea of what it entails and what to expect. Another way is to contact an organization like Pet Sitters International, where people can learn about pet sitting insurance, how to charge for extras such as administering medication, and what a good walk entails. This is also a good career who want to get started right away, without a large investment of time or money.
People who have the money and time may be interested in becoming a veterinary assistant or veterinary technician. The first is in charge of routine check-up procedures such as taking the pet's temperature, checking vital functions, and filling out forms. The second works in animal hospitals, assisting in surgeries, taking blood, and doing small procedures such as providing anesthesia and medicine.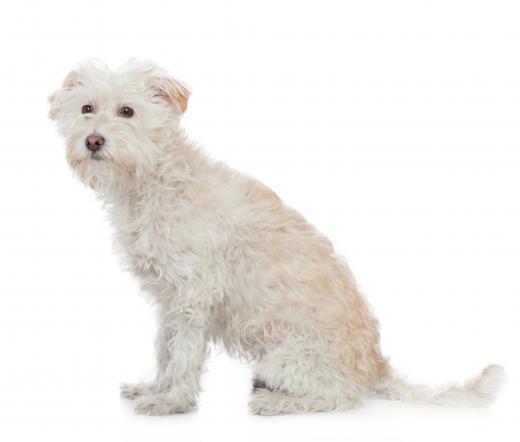 Pet lovers who are interested in slightly more unusual careers might wan to consider some of the newest trends. From bakeries to spas, more and more business catering to pets and their owners are popping up all around the world. Whether someone likes the idea of pampering pets or providing a much-needed service such as grooming, his options are only limited by his imagination and resources.
AS FEATURED ON:
AS FEATURED ON:







By: Eléonore H

People who love animals might want to take care of them by becoming veterinarians.

By: Gelpi

Dog owners are often looking for people to walk their pet while they are away.

By: Andres Rodriguez

Pet lovers may enjoy becoming trainers or dog walkers.

By: Jeroen van den Broek

A good career choice for a pet lover may include work as an obedient trainer.

By: jagodka

People who love pets may become breeders.