Ticks carry a variety of diseases that affect both animals and people. Handling or even touching a tick can spread disease. Depending on the circumstances, there are several ways to kill a tick without risking infection. Ticks can be killed while on the host or removed from the host and then killed. Homes and lawns can be treated with insecticides that will kill or repel ticks.
Live ticks that are not attached to a host can be killed easily. They should not be touched with bare hands but should be picked up using tweezers or a paper towel. The tick can then be dropped into a small jar containing isopropyl alcohol. After a few hours, the dead tick can be safely flushed down a toilet. Flushing a live tick down a toilet will not kill it.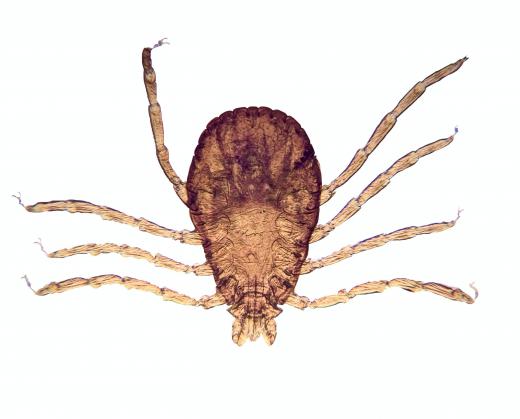 Once attached to a host, ticks should be properly removed before they are killed. One of the safest ways to get rid of a feeding tick is to use a tweezers, grab near the head, and pull carefully and steadily until the tick is removed. Once the tick is out, it can be dropped into a jar containing isopropyl alcohol. The tick can then be saved for testing, if needed, in case the host develops any symptoms of a tick-borne disease.
It is not advisable to kill a tick by squashing it. Squashing a tick will kill it but will also expose the blood contained by the tick. The blood may contain diseases that can be spread by contact. Any surface that comes in contact with the blood may also be contaminated. If a tick is accidentally ruptured during removal from a host, the blood should be immediately wiped up and the area washed with soap and water.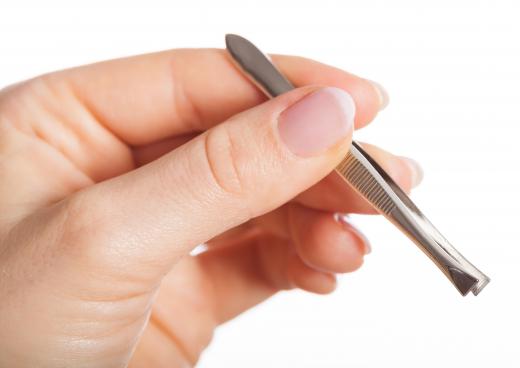 There are many topical applications available to kill a tick on a pet. These highly effective treatments kill a tick present on an animal, causing the dead tick to fall off. Ticks that are found near treated animals are usually dead, but sometimes the ticks fall off while they are still alive. Any ticks found near treated animals should be treated as live ticks and placed in alcohol for several hours before disposal.
Many lawn and garden insecticides contain ingredients that are effective against ticks. These preparations are especially useful in areas with large tick populations. Killing ticks that are present in lawn areas will minimize the risk of live ticks being carried into the home.
AS FEATURED ON:
AS FEATURED ON:







By: Carolina K Smith MD

It's important to remove all parts of a tick from the bite.

By: tungphoto

Isopropyl alcohol, which can be used to preserve a tick for analysis.

By: Photographee.eu

Ticks should be handled with tweezers.

By: Viktor

Take special care when removing a tick so that it can be saved for later inspection by a health professional.

By: afxhome

Flushing a live tick down a toilet will not kill it.