Wetland ecology includes the study of any area of land that is partially or completely submerged beneath water either permanently or for a substantial period of time each year. There are many types of wetlands, ranging from swamps to coastal tidal wetlands. Each environment contains a unique mix of plants and animals.
The study of swamps is a large branch of wetland ecology. Swamps are largely defined by the presence of submerged but still-living trees. These areas generally exist on flood plains near rivers and can become quite large. The Al-Sudd swamp system in southern Sudan, for example, covers over 30,000 square kilometers (18,641 square miles). In the United States, the Big Cypress Swamp, which is adjunct to the Florida Everglades, contains 2,400 square miles (3,862 square kilometers) of wetland ecology.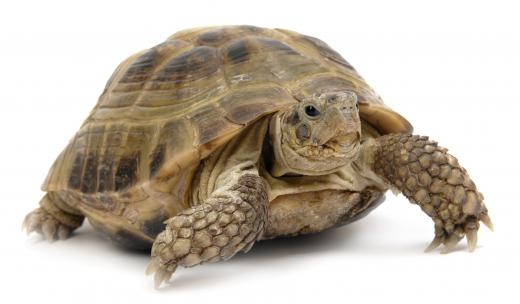 Swamps have a great deal of biodiversity. Large reptiles, such as alligators and crocodiles, seem particularly at home in these areas. Insect life is abundant and provides food for numerous species of fish and birds. Stagnant pools within these ecosystems host a variety of aquatic plants and fungi.
Marshlands often border swamps, but they can also be formed independently. These areas can be comprised of freshwater or a combination of fresh and saltwater. Generally, the waters in marshlands are more stagnant than swamps, and there are few to no trees.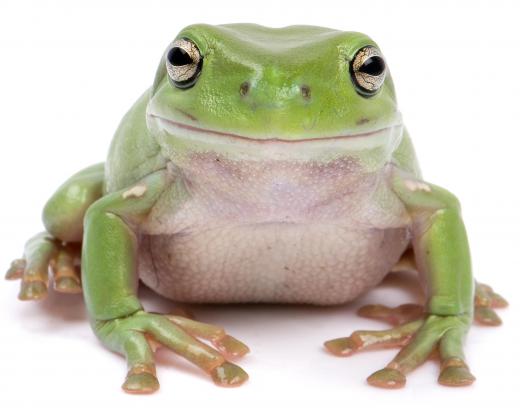 Areas of marshlands that border the ocean often contain a mix of freshwater and saltwater. Brackish marshes and salt marshes have the highest salt content and often the least variety of wildlife. Salt-resistant grasses, such as oyster grass and wire grass, thrive in these ecosystems. Crabs, oysters, and fish washed in by the tides attract countless birds.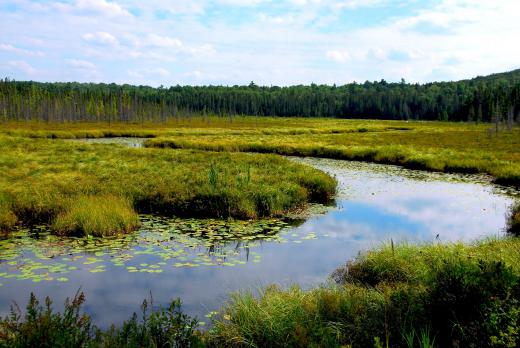 Freshwater marshes and intermediate marshlands have mild to no saltwater content. As a result, plant and animal life is plentiful and diverse. Mammals, particularly rodents, are abundant in these areas. Waterfowl, such as ducks and geese, are omnipresent as are small reptiles like frogs and turtles. Wetland ecology in marshes also comprises many of the same species of fish and birds that are present in local waterways.
Wetland ecology also, to a lesser extent, includes the study of bog habitats. Much like swamps, these wetlands are often wooded. Bog water, however, is extremely acidic and usually quite stagnant. This combination often produces peat when large amounts of dead moss or lichen are present.
Animal life within bogs is limited by the acidity of the water. The species that are present, however, are often highly adapted to the conditions of the bog environment. As a result, these plants and animals are rarely found in other areas.
AS FEATURED ON:
AS FEATURED ON:







Turtles often live in a wetland.

By: andrewburgess

A frog from a wetland.

By: Elenathewise

A wetland.

By: eastmanphoto

Wetland ecology includes the study of swamps, the home of large reptiles like alligators.

By: Aleksey Stemmer

Wetland ecology includes the study of swamps.

By: outdoorsman

Several species of hawks nest in wetland areas.

By: NICOLAS LARENTO

Manatees live in the rivers of Florida wetlands.