What is the Brookings Effect?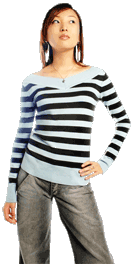 The Brookings Effect is an intriguing meteorological effect which causes the climate around Brookings, Oregon, to remain temperate almost year-round. In the winter, when the rest of Oregon is cold and wet, Brookings can experience warm, sunny days which would seem more appropriate in the summer months. The Brookings Effect creates the weather conditions which lead Oregonians to refer to the area as the Banana Belt; locals also sometimes call the Brookings Effect the Chetco Effect, naming it after a major river in the area.
Several factors come together to create the Brookings Effect. The first is the geology of the region; Southern Oregon has a mountain range which runs through the area, with Brookings and its surroundings on the lee of the mountains. This means that Brookings is ideally placed to benefit from flows of warm, dry air which develop on the leeward side of the mountains. These flows of warm air, known as Chinook winds, form when air gets pushed down as it crosses a mountain, warming up in the process.
Brookings is also ideally positioned to take advantage of meteorological conditions in the area. In the summer, high pressure ridges form in the area, causing warm air from the inland valleys of California to flow into the Brookings region. The warm breezes also push cooler offshore breezes away, promoting clear skies and warm weather.
Thanks to the Brookings Effect, Southern Oregon is a popular spot. The coastlines of the Pacific Northwest are infamous for being cool and often cloudy or foggy, but Brookings is largely exempt from this phenomenon. Visitors to the Banana Belt often deliberately select the region so that they can enjoy the natural wonders of the Pacific Northwest while also benefiting from temperate weather, with residents enjoying the ability to cultivate a wide range of crops and flowers along with the pleasant year-round weather.
Several other regions of the world have climate phenomena similar to the Brookings Effect, created by virtue of landscape, meteorology, and geology. These regions often become famous resort and vacation destinations, as it's hard to keep a secret about pleasant year-round weather. However, the weather in such regions can also turn against the residents, especially in the summer, when temperatures may become uncomfortably or even dangerously hot.
Woman with hand on her hip