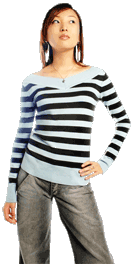 St. Elmo's Fire is a weather phenomenon that has attracted attention and comment for hundreds of years. This phenomenon manifests in electrical storms and other weather conditions that generate atmospheric electric fields. When conditions are right, a glowing blue to green light can appear around things like lightning rods, pipes, and the masts of ship. While St. Elmo's Fire looks like a fire, it is in fact plasma, gas that has been ionized due to the presence of an extremely large electrical field. Once the charge dissipates, after a few seconds or minutes, the light vanishes along with it.
Many people have actually seen St. Elmo's Fire, but they might not have realized it. Neon lights are a carefully contained and controlled form caused by turning gases into plasma. Neon lights come in a range of colors, depending on the gases enclosed in the tubes; the mixture of gases in the Earth's atmosphere is what causes the natural phenomenon to appear green to blue in color.
This interesting weather event is named for the patron saint of sailors, Saint Erasmas of Formiae, also known as St. Elmo. Sailors often witnessed St. Elmo's fire on their journeys, and superstitions came to be attached to the mysterious glowing plasma; many sailors felt that its presence was a sign that the saint was looking after them. St. Elmo's Fire can also appear on land, tending to concentrate around pointed objects which concentrate electrical charges.
For the phenomenon to manifest, a grounded object must discharge electricity in a charged atmospheric field. The electricity from the grounded object ionizes the surrounding air, pulling the molecules in the air apart and creating what is known as a corona discharge, a prolonged electrical spark which causes a momentary bright flash. Storms are ideal for creating St. Elmo's Fire because they tend to generate charge differences, creating the circumstances necessary for the corona discharge.
If a person is close enough to St. Elmo's Fire, he or she can hear it buzz or hiss sometimes. Because the corona discharge is simply glowing plasma, rather than an actual fire, it will not cause objects around it to catch fire, and sometimes the light can be coaxed into doing tricks. Airline pilots, for example, have written about playing with it when it gathers outside their windows, trailing their fingers across the windshield to attract the plasma.
Documented Eyewitness Accounts of St. Elmo's Fire
The earliest recordings of St. Elmo's Fire were from the ancient Greeks, who described the distinctive lights and named them after mythological figures. After the Greeks, sailors and scientists throughout the world also reported their encounters with the natural occurrence. Centuries of these documented accounts reveal both astonishment and fear of observers.
Early Sightings at Sea
Sailors from various nations created names for St. Elmo's Fire. Welsh seamen called the mystifying flares "spirit candles," "candles of St. David" or "candles of the Holy Ghost." Likewise, Russian sailors called the fascinating lights "Saint Nicholas" or "Saint Peter's Lights." In Portugal, seafarers used the term corposant, meaning "holy body." This resulted in references to corposants by subsequent scholars. For example, Pliny the Elder wrote about corposants in "Naturalis Historia" (Natural History). Julius Caesar also mentioned corposants in "De Bello Africo."
Observations by Scientists
Charles Darwin witnessed St. Elmo's Fire when sailing on the Beagle in 1832. While anchored in the Rio de la Plata, he wrote in his diary: "Everything is in flames — the sky with lightning, the water with luminous particles and even the very masts are pointed with a blue flame."
In 1899, Nikola Tesla created St. Elmo's Fire in his Colorado laboratory. While he was testing one of his Tesla coils, the room became electrified, causing butterflies to emit the blue sparks indicative of the phenomenon.
References to St. Elmo's Fire in Literature
Numerous literary descriptions of St. Elmo's Fire include both negative and positive associations. Here are a few examples.
St. Elmo's Fire As an Ominous Sign
Some references to St. Elmo's Fire suggest the weather-induced wonder is a bad omen. In Act 1, Scene 2 of Shakespeare's "The Tempest," Prospero commands the spirit Ariel to create a tempest to harm his enemies at sea. Although hesitant, Ariel relents, casting St. Elmo's Fire on the ship's mast. The frightened passengers jump into the ocean and swim for their lives. In Samuel Taylor Coleridge's "The Rime of the Ancient Mariner," the ominous natural phenomenon is called "death fires," and the seawater below "burnt green and blue and white."
Gothic novels of the 18th and 19th centuries declared St. Elmo's Fire a sign of divine judgment. In Ann Radcliffe's "The Mysteries of Udolpho," published in 1794, Emily asks the watchman about the darting light on his lance. He tells her another guard believes it is an omen "and bodes no good."
St. Elmo's Fire As a Symbol of Mercy and Hope
Other literary pieces attribute the lights of St. Elmo to God's mercy and a foreseeable end to storms. An early reference is from the epic poem "Orlando Furioso," written in 1516 by Ludovico Ariosto. After a punishing three days of storms, St. Elmo's Fire emerges on the bow of a tattered ship: "But now St. Elmo's Fire appeared, which they had so longed for…and gave them hope of calmer airs."
"Moby Dick," Herman Melville's novel published in 1851, describes Ahab's enchantment and relief as the corposants hover around the ship's three masts. Starbuck, however, believes the white flames are God's warning to end the pursuit of Moby Dick.
St. Elmo's Fire Shouldn't Be Feared
A weather phenomenon resembling lightning may seem harmful, but St. Elmo's Fire is not. Unlike lightning, it doesn't strike golf courses, trees or people, and it won't cause fires or burning. A buzzing or crackling sound occurs when it appears, but without the accompanying electrical shock. St. Elmo's Fire on its own is not dangerous; however, it is often a precursor to hazardous natural events such as thunderstorms and volcanic eruptions.
Besides sea and land events, St. Elmo's Fire also appears in the air. In June 1982, the crew and passengers of British Airways Flight 9 witnessed long flashes of light flickering from the front of the aircraft. More recently, pilots posted videos capturing their encounters with the unique weather condition in the cockpit. In October 2020, the Royal Air Force's 99 Squadron posted footage on Twitter of the plasma lights flickering across the nose of a C17. The video's caption reassured viewers not to fear the event: "The electrical weather phenomenon of St. Elmo's Fire isn't dangerous, but it usually means you're surrounded by storms!"
Although St. Elmo's Fire is considered a rare occurrence, centuries of witness testimony from the sea, land and air indicate it is not a safety threat. Rather, it's a natural marvel bound to fascinate those who are fortunate enough to see it.


Woman with hand on her hip