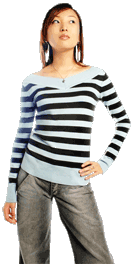 St. Elmo's Fire is a weather phenomenon that has attracted attention and comment for hundreds of years. This phenomenon manifests in electrical storms and other weather conditions that generate atmospheric electric fields. When conditions are right, a glowing blue to green light can appear around things like lightning rods, pipes, and the masts of ship. While St. Elmo's Fire looks like a fire, it is in fact plasma, gas that has been ionized due to the presence of an extremely large electrical field. Once the charge dissipates, after a few seconds or minutes, the light vanishes along with it.
Many people have actually seen St. Elmo's Fire, but they might not have realized it. Neon lights are a carefully contained and controlled form caused by turning gases into plasma. Neon lights come in a range of colors, depending on the gases enclosed in the tubes; the mixture of gases in the Earth's atmosphere is what causes the natural phenomenon to appear green to blue in color.
This interesting weather event is named for the patron saint of sailors, Saint Erasmas of Formiae, also known as St. Elmo. Sailors often witnessed St. Elmo's fire on their journeys, and superstitions came to be attached to the mysterious glowing plasma; many sailors felt that its presence was a sign that the saint was looking after them. St. Elmo's Fire can also appear on land, tending to concentrate around pointed objects which concentrate electrical charges.
For the phenomenon to manifest, a grounded object must discharge electricity in a charged atmospheric field. The electricity from the grounded object ionizes the surrounding air, pulling the molecules in the air apart and creating what is known as a corona discharge, a prolonged electrical spark which causes a momentary bright flash. Storms are ideal for creating St. Elmo's Fire because they tend to generate charge differences, creating the circumstances necessary for the corona discharge.
If a person is close enough to St. Elmo's Fire, he or she can hear it buzz or hiss sometimes. Because the corona discharge is simply glowing plasma, rather than an actual fire, it will not cause objects around it to catch fire, and sometimes the light can be coaxed into doing tricks. Airline pilots, for example, have written about playing with it when it gathers outside their windows, trailing their fingers across the windshield to attract the plasma.
Woman with hand on her hip