Phormium, or New Zealand flax, is a plant traditionally used by the New Zealand Maori to weave baskets, ropes, and fabrics. Today, phorium is widely grown as a popular garden plant and sometimes cultivated in a container. Its large, colorful leaves make it a pleasing ornamental in many gardens. These plants are large and fairly hardy. Though phormium plants produce blooms, they are most often prized for their brightly-colored foliage.
New Zealand flax, once established, is a hardy plant, resistant to low temperatures and strong winds. These plants typically reach heights of 2 to 5 feet (0.6 to 1.5 meters), though they can grow as tall as 10 feet (3.04 meters) if cultivated in near-perfect conditions. They generally prefer full sun to partial shade, and can grow at temperatures ranging from 10 to 40 degrees Fahrenheit (-12.2 to 4.4 Celsius).
Phormiums typically bloom in mid-summer, however, they are not usually prized for their flowers. Instead, they are commonly grown for their brightly colored foliage. Phormiums in shades of pink, red, bronze, and yellow are available.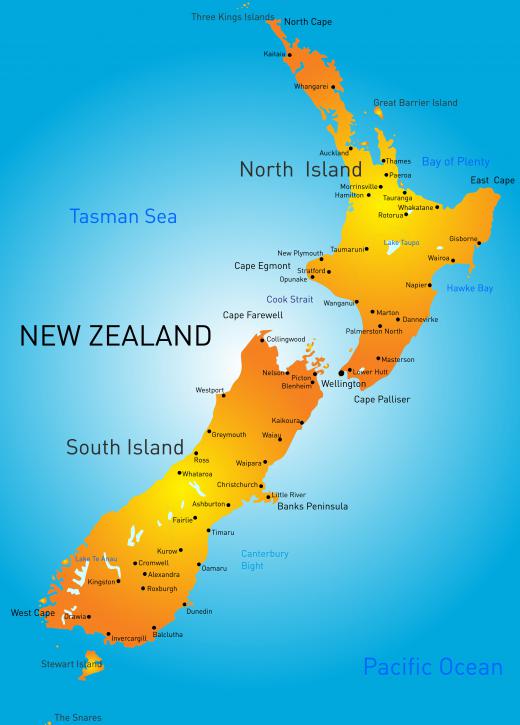 Phormium is must usually be replanted each spring, except in the very mildest of climates where frost does not occur. These plants can be grown in containers and brought indoors during the winter, or they can be re-propagated in outdoor gardens in the spring. They thrive best in rich, moist soil and gardeners are advised to provide indoor plants with cooler temperatures during winter. Phoriums typically need plenty of sunlight and should not be exposed to frost.
These ornamental plants can be propagated from rhizome or from seed. Phormium seeds typically require a minimum temperature of at least 60 degress Fahrenheit (15.5 Celsius) to sprout. Gardeners should start new phormium plants inside, moving them to outdoor gardens once they have become established. Young, unestablished plants are more vulnerable to rapid changes in temperature and environmental hazards, including high winds. Though even established, adult plants should be sheltered from the cold and wind, they are generally hardy enough to withstand a certain amount of cold and wind once established.
The New Zealand flax is especially vulnerable to mealy bugs. Mealy bug infestations in phormiums are difficult to manage. Some gardeners advise discarding plants infested with these pests.
AS FEATURED ON:
AS FEATURED ON:







By: Ruslan Olinchuk

Phormium, or New Zealand flax, is a plant traditionally used by the New Zealand Maori to weave baskets, ropes, and fabrics.