Any excrement from seabirds, seals or bats that has value to humans as fertilizer might be referred to as guano. The term originated in Peru to differentiate useless bird feces from the nutrient-rich droppings of cormorants, pelicans and other sea birds. The word's usage has since been widened to include, especially, the mixture of remains and excrement of bats that collect on the floor of caves.
Economic Benefits
Centuries ago, farmers in South America harvested the white piles of bird droppings from shorelines and islands to use as fertilizer on their crops. The export of guano to Europe became economically beneficial for the farmers. Bat guano also has a long agricultural and economic history in Cuba. In the 21st century, feces from bat caves in the United States, Asia, Cuba and South America is marketed as the some of the best organic fertilizer available.
Chemical Composition
Bat guano is an ideal fertilizer because of its chemical make-up. Rich in nitrogen and phosphorous, it provides important chemicals for crops. It is harvested from deep inside caves, where it is protected from sunlight, rain and wind and doesn't break down as quickly as other organic matter does. When the droppings are exposed to water, the nitrates in them can be washed away, so being protected from rain helps maintain their usefulness. Guano also has beneficial fungi and bacteria that act as a natural fungicide to protect plants from disease.
Organic Fertilizer
Although chemical fertilizers are more widely used by modern farmers, guano remains a key resource for organic farmers, especially those in the United States. Farmers can request a certain color, species of bat or place of origin in addition to requesting a certain chemical composition. Bat droppings are richer than seabird or seal feces, and they are more plentiful. They also are much richer in plant nutrients than the same amount of horse or cow manure is, and they do not have the same pungent odor.
Negative Aspects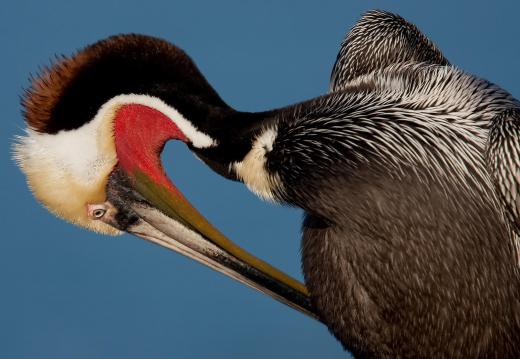 Some critics say that the harvesting of bat guano from caves has certain detrimental effects. The process, which is also called mining, disturbs the bats' habitat and can cause them to panic, which can result in the bats dropping their young, not eating or not getting enough rest. It has been blamed for bat populations decreasing in areas where guano is harvested. Removing bat feces from the caves also affects other animal species that rely on the droppings for nutrients.
AS FEATURED ON:
AS FEATURED ON:







By: Stefan Krasowski

Rocks stained with guano from sea birds.

By: cheri131

Bat excrement may be referred to as guano.

By: Stephen Finn

Bat guano also has a long agricultural and economic history in Cuba.

By: raptorcaptor

Pelican feces can be included as a type of guano, a fertilizer made from bird droppings.