An urban park is also known as green space because it provides some trees, grass or plants in an area that is otherwise made up of concrete and pavement. Urban parks are accessible to the public. The amenities these open green spaces offer vary depending on each park.
Larger urban parks may have many recreation options, such as soccer or baseball fields, boating ramps and tennis courts. Even the smallest urban park usually has a few walking trails as well as benches or picnic tables. The main idea behind having public parks in cities is to provide a relaxing outdoor space as well as spaces for walking or other physical fitness activities. Smaller urban parks may be located in the center of residential condominiums or near office buildings. A neighborhood urban park may have a play area for children that features climbing equipment and swing sets.
Some urban parks are quite large and encompass forests and other natural environments. These large public parks are often called municipal parks. They are typically a short drive from an urban area. Municipal parks are found worldwide. For example, Jardine Park in Richibucto, New Brunswick, Canada, features waterside camping with amenities such as showers, restrooms, coin laundry, firewood and fireplaces as well as a swimming pool.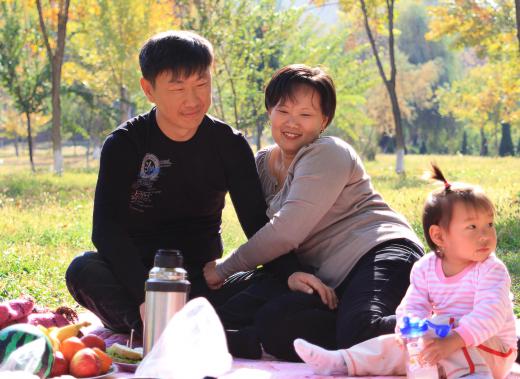 Monday Waterfall and Municipal Park, about 15 minutes from Ciudad del Este (City of the East) in Paraguay, South America, contains natural waterfalls and a preserved forest. Paths, footbridges and viewing balconies for the waterfalls are some of the features of Monday Park. Picnic and camping facilities are also available here along with water fountains, restrooms, a cafe and a gift shop.
Central Park in New York City is one of the most popular urban parks in the world. An estimated 25 million people visit the American urban park each year. Central Park features human-made ponds and lakes as well as natural forest areas. The property also includes a zoo, ice rinks, a swimming pool and an outdoor theater.
Neighborhood parks first became popular in the United States in the 1900s not for green space, but rather as a way of creating an American experience to include immigrants. These early urban parks featured baseball, swimming and gym activities. With the increasing growth of cities and buildings, government-funded neighborhood parks were then added more for environmental reasons. Neighborhoods with well-maintained family parks made real estate more attractive to home buyers, just as having schools and shopping close by did.
AS FEATURED ON:
AS FEATURED ON:







By: Buriy

Many urban parks have fields for playing soccer and other sports.

By: Viktoriya Nam

The green space inside an urban park can be an ideal place for a family picnic.

By: markskalny

Urban parks typically provide walking trails and other recreational opportunities.

By: igor

Some urban parks feature amenities such as restrooms.

By: Inger Anne Hulbækdal

Even the smallest urban park usually has a few benches for people to sit and relax.

By: Monkey Business

An urban park often has picnic tables.