What is a Zebra Bullhead Shark?
The zebra bullhead shark, or Heterodontus zebra, is a type of shark that lives in the Pacific Ocean, off the coasts of east Asia, Indonesia, and Australia. A bottom-feeding shark, the zebra bullhead subsists on mollusks, crustaceans, and other invertebrates. The zebra bullhead shark reproduces by laying eggs, and typically grows to a length of between 31.5 inches (0.8 m) and 4 feet (1.2 m). This shark, known for its distinctive black zebra-like stripes, is a different species altogether from the similarly named zebra shark, or Stegostoma fasciatum.
Not much is known about the zebra bullhead shark, which was identified and named in 1831. These harmless sharks normally dwell on the sea floor, usually on continental shelves. They can thrive at depths of 164 feet (50 m) to 656 feet (200 m) below the sea's surface. They are most often found in the Western Pacific, off the coast of Australia, China, Korea, Vietnam, Japan, and the Indonesian islands. For this reason, the zebra bullhead shark is sometimes known as the Japanese bullhead shark.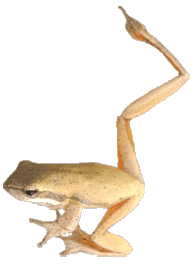 The typical zebra bullhead shark possesses a cylindrical body and head, with a blunt snout, and usually has a sizable protrusion above each eye. Spiracles located below and behind the eyes allow this shark to breathe. These sharks possess two dorsal fins, each with an internal fin spine, as well as anal and pectoral fins. Zebra bullhead sharks are named not only for the blunt shape of their heads, but also for their pattern of black or brown stripes against a white or light brown background. Most zebra bullhead sharks have about 12 vertical stripes on their bodies.
Zebra bullhead sharks are typically about 5.9 inches (15 cm) long when hatched. The average male grows to a length of about 2.09 feet (0.64 m) to 2.75 feet (0.84 m). The average female may reach lengths of up to 4 feet (1.2 m).
Unlike some other species of sharks, the zebra bullhead shark is oviparous, meaning that it reproduces by laying eggs. These sharks generally produce large numbers of eggs, laid in spiral-shaped sacks. Scientists believe that this shark feeds primarily off of small, sea-floor-dwelling invertebrates.
AS FEATURED ON:
AS FEATURED ON:







Frog