A vulcanologist is a scientist who specializes in the study of volcanoes and volcanic activity. Vulcanologists are usually geologists who have chosen vulcanology as their particular field of study, as a great deal of geology is involved in this scientific specialty. Work as a vulcanologist can be varied and quite interesting, ranging from consulting with governments to teaching at the university level.
The term "vulcanologist" is derived from Vulcan, the Roman god of fire. Some people prefer the alternate spellings volcanology and volcanologist, depending on where in the world one is located. Most vulcanologists have completed a graduate education, holding doctoral degrees in the field, and they have pursued geology and the sciences from a very early age.
When people learn that a vulcanologist specializes in volcanoes, they often form a thrilling mental image of a dashing scientist clinging to the slopes of an erupting volcano with a notebook in hand. While vulcanologists do engage in field work, the vast majority of their work is done in the lab, analyzing samples and viewing historical records on volcanic activity. For safety reasons, vulcanologists also tend to prefer to use remote monitoring equipment to study eruptions while they occur, rather than being on site.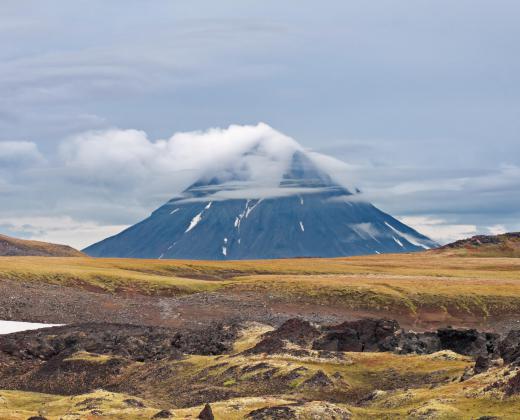 A wide assortment of scientific equipment is used by vulcanologists, including seismographs, sensitive equipment which can read various levels of gases in the air, devices which look for bulges in the earth which could indicate the potential for an eruption, and radar to look into the earth for clues about how and why volcanoes form. Labs are key for analyzing samples, which vary from rocks taken from the site of a recent eruption to volcanic ash which may be hundreds of years old. In addition to looking at ongoing volcanic activity, vulcanologists also look for signs of historic activity which could provide information about how the Earth formed, and how it is changing.
The primary goal of a vulcanologist is to learn more about how volcanoes work, using incoming data and historic information. When a volcano erupts, a vulcanologist is usually part of the team which formulates an evacuation plan for the area, and vulcanologists also work on early warning systems which are designed to alert people to eruptions before they happen. While it is not yet possible to predict volcanic eruptions with total accuracy, vulcanologists can definitely take cues from the natural environment and suggest evacuations or increased safety procedures if an eruption appears likely.
AS FEATURED ON:
AS FEATURED ON:







By: huebi71

Vulcanologists use seismographs in their work.

By: ID1974

A vulcanologist specializes in the study of volcanoes.

By: Sunshine Pics

Vulcanologists help formulate a plan for nearby residents when a volcano erupts.