What is a Veterinary Technologist?
A veterinary technologist or technician assists a veterinarian, similar to the way a nurse assists a physician. The veterinary technologist is likely to perform routine lab work and clinical procedures in either a veterinary hospital, a private practice office, a zoo or a research facility. Those who are employed in a small-animal practice work with cats, dogs, and possibly mice, fish, frogs or other domestic animals.
A veterinary technologist or technician typically performs medical tests in addition to treating and diagnosing conditions and diseases. These tests and duties can include tissue and blood sampling or urinalysis. Other duties performed by a veterinary technologist may include taking the animal's case history or taking and developing x-rays. The veterinary technologist may also vaccinate animals.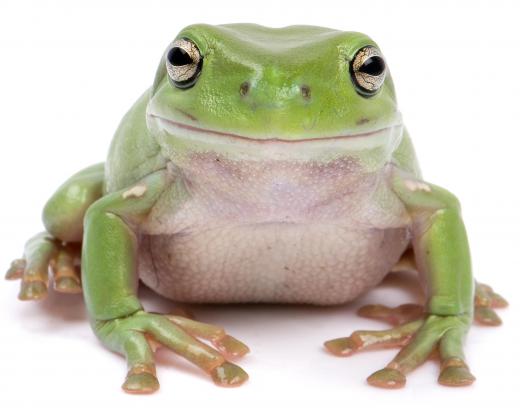 Although it may seem to be the ideal career choice for those who love animals, there are drawbacks to consider. At times, a veterinary technologist must perform tasks that are unpleasant, such as restraining an animal or cleaning cages. It can also be a risky career, because of the likelihood of bites, scratches or exposure to disease. It is also an emotionally draining career for those who must decide if an injured or aged animal is to be euthanized. In some instances, veterinary technicians must work night shifts.
Those who are employed in a research facility administer medications and prepare samples for lab examinations. They may also record information on an animal's reaction and well-being related to the research taking place. Similar to a surgical technologist, some may sterilize the laboratory and surgical equipment and give routine postoperative care.
Universities and community colleges prepare students for a position as a veterinary technologist. Veterinary technologist programs are generally two or four years in length. Students study science and also obtain hands-on experience in a clinical or laboratory setting. Surgical technologists should have good communication skills to be able to deal effectively with the pet's owner, and also strong teamwork skills to accompany the veterinarian.
In the U.S., the American Veterinary Medical Association accredits veterinary technologist programs. Each state regulates the job differently, but most use the National Veterinary Technician exam.
AS FEATURED ON:
AS FEATURED ON:







By: andrewburgess

Some veterinary technologists treat amphibians, like frogs.

By: m-buehner

Veterinary technologists may help treat livestock animals, such as pigs.

By: fantom_rd

Becoming a veterinary technologist can be a great career choice for those who love animals.

By: Gabriel Blaj

Veterinary technologists assist licensed veterinarians in examining and treating animals.

By: Paul Marcus

A veterinary technician typically performs medical tests, which can include urinalysis.

By: FikMik

Veterinary technologists may work in a research lab with mice.