What is a Superfund Site?
A Superfund site is a toxic site which has been placed on the National Priorities List (NPL), a list of polluted sites requiring cleanup which is maintained by the United States Environmental Protection Agency (EPA). Placement on the NPL makes a Superfund site eligible for government-sponsored cleanup, or government assistance with cleanup. It also allows the EPA to put pressure on the responsible party to pay for or assist with cleanup. Over 1,000 Superfund sites have been identified around the United States, and there is a constant queue of sites which are being considered by the EPA for listing on the NPL.
The Superfund was established in 1980 under the Comprehensive Environmental Response, Compensation and Liability Act (CERCLA). The Act was passed in response to numerous notable releases of pollution around the United States. Before CERCLA, it could sometimes be difficult to enforce cleanup action, and responsible parties or companies might escape punishment or responsibility for the site. CERCLA set up a system for cleaning up environmental disasters, and provided funding to support it.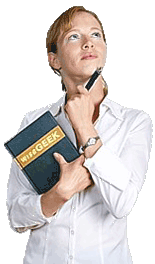 The first step in listing a location as a Superfund site is alerting the EPA. Anyone from citizens to EPA investigators can notify the EPA about a toxic site which requires further investigation. The EPA sends out staff to evaluate the site, and decides whether or not it qualifies as a Superfund site. If the site qualifies, it is added to the NPL, and if not the EPA typically explains why. The NPL is a public document, meaning that any citizen can access it to get information about Superfund sites. It is a good idea to check out the NPL before moving to a new home, because Superfund sites pop up in surprisingly places, and they can contain some nasty pollutants.
Once a site has qualified as a Superfund, it means that the EPA has some legal clout to find the party responsible for the pollution and enforce legal consequences. If a company is unable to fund cleanup because it is bankrupt, the EPA has a pool of funds available to get the Superfund site cleaned up and reusable. Environmental cleanup can take a long time, and it is open to public comment so that concerned members of the community can have some input on how and when a site is cleaned up.
Access to Superfund sites is usually tightly controlled because of the health risks, and such sites may be clearly labeled with signs indicating that they are toxic. Professional cleanup crews deal with these sites on an individual basis, since each one is unique and as cleanup proceeds, new toxins and problems may be identified. Once the toxins have been removed or neutralized, the EPA delists the site, indicating that it is safe for use again.
AS FEATURED ON:
AS FEATURED ON:







Woman holding a book