A spider crab is a member of the crustacean family Madijae, which includes around 700 crab species. The common characteristics of these crabs are a body which is slightly longer than it is wide and legs which are very long. These characteristics are what have given the crab its common name of "spider crab."
The largest species of spider crab is the Macroheira kaempferi, or Japanese spider crab. This crab has the longest legs of any arthropod known, and these legs can span up to 12.5 feet (3.8 meters). Typically, the Japanese spider crab lives as a carnivore, scavenging meat from dead sea creatures. While it is native to the southern seas of Japan, it is not heavily fished—most of the crabs caught span only between 3 and 7 feet (about 1 and 2 meters), while the larger crabs are left alone. These crabs can live for 100 years or more.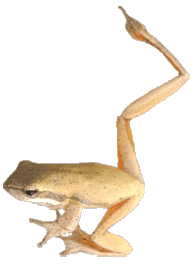 Another widely-known species of spider crab is the Maja squinado, or European spider crab, which usually live in the mud of soft sea beds. These crabs are much smaller than their Japanese counterparts, averaging as little are .7 feet (about 22 cm), and they live only five to 10 years. The European spider crab also lives on an omnivorous diet with a wide range of food such as algae, mussels, and plankton. Also differing from the Japanese variety, these crabs are commercially fished, with at least 70% of the yearly catch being found off the coast of France.
With 700 or more species of spider crab, it may be hard to explain each species. While most have spiny exoskeletons, very long legs, and a long body, there are some which don't look much different than other kinds of crab. All spider crab do, however, have 10 legs with the first two tipped in claws. Many use the spines and hooks on their backs to purposefully attach seaweed, dead creatures, and other debris to them for extra camouflage. These species can be found all over the world, with some even being discovered in the depths of the Antarctic.
Like many crustaceans, the spider crab does go through a molting phase as it outgrows its "shell." This occurs throughout the life of the crab. Mating season may not be the same every year, as it begins as soon as the female crab molts. Fertilization of the eggs happens internally, and then the female lays them in shallow waters with lots of weeds and rocks to protect them.
AS FEATURED ON:
AS FEATURED ON:







Frog