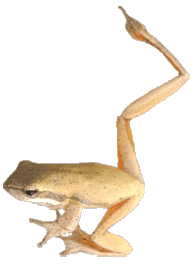 A sea lamprey is a kind of parasitic fish that lives along the Atlantic coast. These animals look a little bit like eels, and they are generally brown in color with a lighter shade on their underside. They have a cartilage-based skeleton much like a shark, and an average adult will be about 2.5-feet-long (0.7 meters). They live on the blood of other fish by clinging to them like leeches. They can live in either fresh or salt water, and they are often seen as a pest in certain environments.
This fish has many rows of very sharp teeth, but it doesn't have a fully formed jaw. The mouth is generally designed for suction, which helps the sea lamprey stay latched onto the fish that they prey on. This suction is generally strong enough to keep the sea lamprey attached to both larger ocean species and smaller fish that are found in rivers and lakes.
Compared to many fish, the sea lamprey has a relatively unusual life cycle. For the first several years of its life, it is almost like a different animal. For one thing, they are much smaller, and they are totally blind. They generally stay this way for approximately four years. After that, their bodies change and they quickly develop their adult form. As a general rule, the young lampreys live in fresh water, and the adults live in the sea except when they are reproducing.
Many experts think that the sea lamprey takes a pretty hefty toll on fish populations in environments where they are prevalent. For smaller fish, they are probably often fatal, and even when a fish survives being attacked by a lamprey, it is likely that they may develop more slowly and end up being smaller because they are losing nutrients to the lamprey. This ability of the sea lamprey to attack fish populations has made them unpopular with commercial fishermen in their range.
Lampreys are especially unpopular among fishermen in freshwater environments because those areas have more fragile ecosystems. A large lamprey population can greatly thin out the number of fish in a lake environment or a river, and in many areas, there have been attempts to thin out the population of sea lampreys using various techniques and poisons. One method of lamprey control has been releasing sterilized male lampreys into the breeding environment, which can potentially lower the number of new lampreys born every year. Lampreys generally come into fresh water only for reproductive purposes, and the sterile males are released in advance of the breeding population's arrival on a seasonal basis.


Frog