What Is a Pot Bellied Pig?
A pot bellied pig, an exotic household pet for some, is a smaller breed of pig than those raised as farm animals. Averaging about 125 pounds (56.7 kg), when fully grown the animal is intelligent, trainable, odor-free, curious and loving. The lifespan of the animal is 12-18 years. They can be entertaining and are normally clean and non-allergenic; however, this is a multifaceted breed and pigs can also be stubborn, become easily bored, and even be potentially destructive.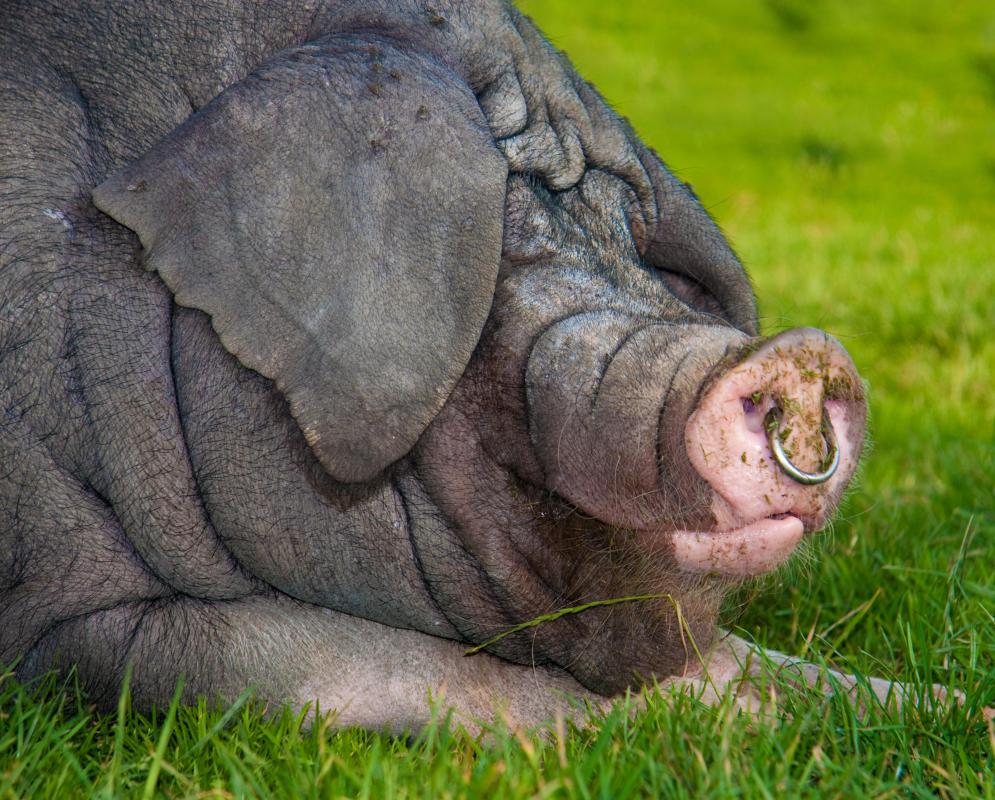 Because they are naturally smart, pet pigs can be house-trained and leash-trained, and some can learn tricks. They respond well to positive reinforcement and consistent rules. As highly social creatures, they need affection and interaction, and having more than one pig is advantageous. Dogs and pot bellied pigs are not usually compatible.
Some pet owners find that a pot bellied pig needs a great deal of care and training. Pigs can tend to be aggressive and territorial unless the owners make it clear that the pig is not dominant. Raising the animal requires patience and some correction which should be in the form of redirection rather than physical punishment. Moreover, the intelligence of the pig combined with their strength and size can make them very difficult to contain. Baby gates and sliding doors are often not enough to hold them, so it is important to build a dedicated yard space for when they should not be roaming free.
Because of its innate need to root or dig, a pot bellied pig might use its snout to dig in household items or landscaped areas. To counteract this behavior, provide an area of soft dirt in your yard for the pig's use. In addition, a pig may be pushy in its search for food and might learn to find food, even in closed areas such as a pantry or refrigerator. Indeed, their search for food will not end at things that humans consider edible. Scented candles, lotions, gum, etc., are all tempting because of their smell. If you're not careful, keeping a pot bellied pig will quickly train you to keep an eye on your toiletries! Because these animals may become obese, a high quality, nutritious, balanced diet is important, as is regular outdoor exercise.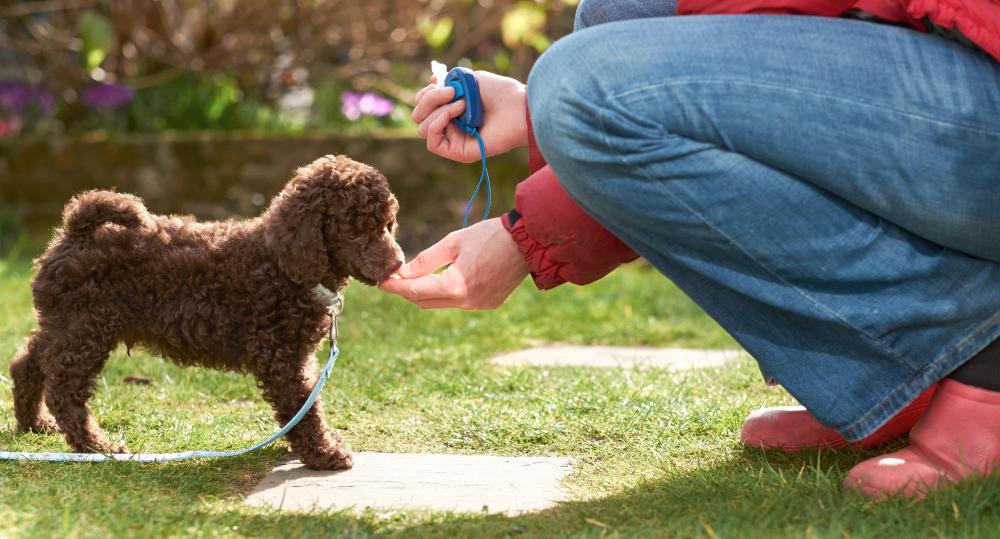 The needs of a pot bellied pig are similar to those of other household animals. It will need regular vaccinations; grooming, which includes hoof and tusk trims; and worming. It must also be spayed or neutered. Find a veterinarian who has experience in treating pot bellied pigs, as their needs are different than those of farm swine. Because this animal is considered an exotic pet, check your local regulations for restrictions on keeping one as a pet.
Because some owners are not properly prepared for the care and needs of a pot bellied pig, many rescues and sanctuaries exist for abandoned pigs. These pigs are available for adoption.
By: Alexey Stiop

Pot-bellied pigs can be leash trained.

By: m-buehner

Pot bellied pigs average around 125 pounds.

By: janecat

Pot bellied pigs are generally smaller than their farm animal counterparts.

By: duncanandison

Many of the same training techniques used with dogs may be effective with a pet pot bellied pig.