A penguin is a flightless marine bird, and an iconic figure in the avian world, despite the fact that their range is restricted to the Southern Hemisphere. Many children learn to recognize the distinctive black and white coloration of the penguin at an early age, and the birds are popular attractions in zoos and aquatic parks all over the world. Many adults find the birds endearing because of their waddling walk and engaging faces, and the birds are also used to brand a number of products including the popular Penguin Classics books and the Linux operating system.
All penguins are in the family Spheniscidae, and the exact number of penguin species is a subject of dispute, with estimates ranging from 15-19 distinct species. The largest variety of penguin is the Antarctic Emperor Penguin, which stands an impressive four feet (120 centimeters) when fully grown, and the smallest is the Little Blue Penguin of Australia and New Zealand, topping out at 14 inches (35 centimeters). In all cases, penguins retain essentially the same coloration, with dark backs and pale bellies.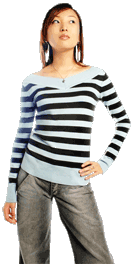 The coloration of the penguin assists it in hunting seafood such as fish and crustaceans, because the dark back camouflages the penguin from predators above while the white belly makes them less visible to prey from below. Penguins also have wings which resemble flippers, having evolved to value swimming over the ability to fly, and they have strong webbed feet to kick with while they swim. In addition, penguins have oily, stiff feathers to waterproof their bodies while swimming in cold water.
Penguins feed exclusively in the ocean, surviving on stored fat while on land incubating eggs. Most penguins share incubation duties, keeping the egg on top of the feet and crouching over it, insulating the egg with their bellies. One penguin will travel to the ocean to eat while the other incubates, and then the couple will switch off. Once the penguin chick hatches, both parents participate in the feeding and care until it becomes a juvenile and is able to fend for itself.
Oddly enough, the word "penguin" is Welsh, despite the fact that penguins have never been known to live in Wales. It is a compound of pen for head and for white, and it was originally used to refer to the great auk, a now extinct flightless bird which was native to the Northern Hemisphere. When explorers saw penguins during their Southern adventures, they associated them with the great auk, and began to refer to them as penguins as well. Although the great auk is gone due to human depredations, the penguin lives on.
AS FEATURED ON:
AS FEATURED ON:







Woman with hand on her hip