What is a Missouri Fox Trotter?
The Missouri Fox Trotter is a breed of gaited horse which is probably most famous for its distinctive and very unique four beat gait known as the fox trot. These horses are especially common in their native Missouri, although breeders can be found in other regions of the United States, and they are also exported in limited numbers to Europe. Missouri Fox Trotters are very versatile horses which can be used for riding or driving and in a wide variety of disciplines.
Riders in the 19th century developed the Missouri Fox Trotter out of a desire to have a gaited horse with an especially smooth gait and a lot of stamina. These horses were developed in the Ozarks, integrating bloodlines for several other gaited horse breeds along with the American Quarterhorse. Missouri Fox Trotters today come in a range of colors, range from 14 to 16 hands tall, and have very muscular hind quarters.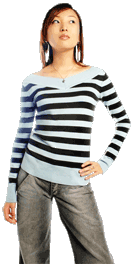 Recognition of the unique Fox Trotter breed occurred in the mid 20th century, when several organizations worked together to promote awareness of this gaited horse and to preserve the bloodlines. As of 1983, the studbook has been closed, which means that in order to be registered as a Missouri Fox Trotter, a horse's parents must both be registered. This is designed to preserve the breed standard and history of this American horse.
In addition for having a unique gait, the Fox Trotter is known for being an extremely surefooted, sound horse with a lot of stamina. These horses are also very comfortable around livestock, reflecting the fact that they were bred as working ranch horses, and they are extremely gentle and friendly. Someone who is inexperienced with horses can ride a Missouri Fox Trotter with confidence, as these horses are very attuned to their riders, and the fox trot gait is extremely comfortable.
When a horse fox trots, it almost seems to walk with the front legs and trot with the rear legs, sliding them forward with a gliding motion. The result is an extremely even, smooth gait. Unlike a lot of gaited horses, the Missouri Fox Trotter is not a showy horse with flashy gaits, but rather a steady, dependable animal which often nods its head or twitches its ears in time with the mellow, pleasant gait.
Missouri Fox Trotters continue to be used on working ranches and farms, and they are also used in various sport horse events, including jumping, and as pleasure and equitation horses. Many mounted rangers also ride Missouri Fox Trotters, taking advantage of the comfort of the ambling gait to make long days in the saddle more enjoyable.
AS FEATURED ON:
AS FEATURED ON:







Woman with hand on her hip