A jaguar is a big cat in the genus Panthera. The cats were once found widely across Central and South America, although habitat depletion has greatly shrunk their range. Across the Americas, the jaguar is a largest wild cat and it is one of the most formidable predators. Jaguars are rarely seen in the wild, since they are rather reclusive, but many zoological parks keep jaguars, for people who would like to see one in person.
Many people confuse the looks of jaguars and leopards, since both big cats have distinctive spotted coats. However, jaguars are more compact and stocky than leopards, with obviously muscular rather than lean and streamlined bodies. In addition, the rosettes of a jaguar's spots may form rings, while a leopard's do not. Jaguars also have extremely strong jaws, which allow them to pierce the skulls of their prey with their very sharp teeth. A leopard is also somewhat smaller than a jaguar, generally.
As a general rule, a jaguar lives alone, preferring to be active at night and in the hours around dawn and dusk. Some jaguars will adopt a more diurnal lifestyle; the animals are highly adaptable so they will make lifestyle adjustments as needed, depending on individual circumstances. The big cats favor jungles and woodlands, but they can also be found in the grassland or pampas of South America. During flood conditions, a jaguar can live arboreally in the trees for an extended period of time.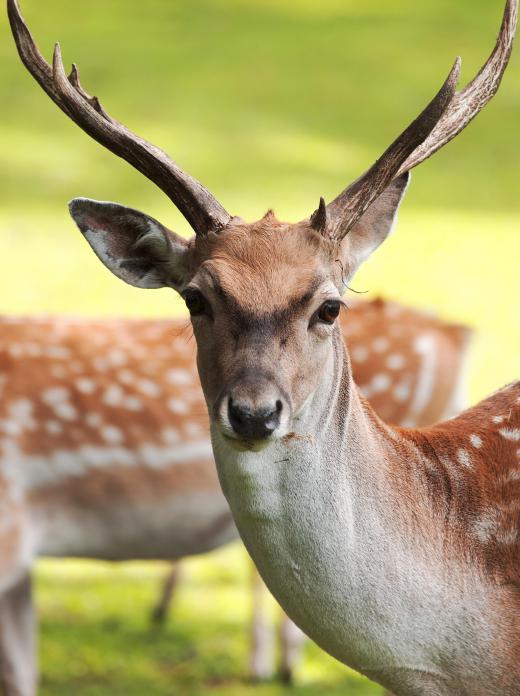 Jaguars are also very flexible about their choice of prey. As a general rule, a jaguar prefers bigger prey like cattle, pigs, deer, and sheep, but they will also eat smaller animals like rats, mice, and frogs. Jaguars are also very adept swimmers, which allows them to range across great distances in search of prey. Some of the cats actively enjoy swimming and playing in the water; this trait is common to many big cats.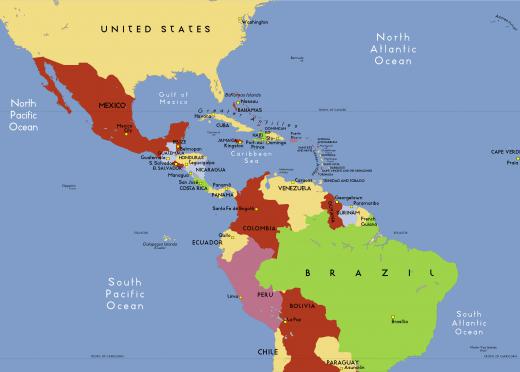 A female jaguar has two to four cubs yearly in a single litter, generally raising them for about six months before encouraging them to strike out on their own. Despite being highly adaptable, jaguars are at risk because their native territory is being rapidly depleted. The beautiful cats are also hunted for their fur, although such activity is banned. With captive breeding programs in zoos around the world, biologists hope to keep a strong genetic stock of jaguars so that the animals can be appreciated by future generations.
AS FEATURED ON:
AS FEATURED ON:







Jaguars are the largest big cats in the Americas.

By: satori

Jaguar prefer to eat large prey, such as deer.

By: photorebelle

Prior to their habitat depletion, jaguars were widely found throughout Central and South America.

By: Anatolii

Jaguars often eat mice.