A guanaco is a South American mammal closely related to the llama. Both llamas and guanacos are camelids, meaning that they are in the camel family, and they share a number of traits with their camel relatives. Guanaco herds can be found roaming wild in several South American countries, and the animals are also domesticated and bred in farms for their wool, leather, and meat; guanaco farms can also be found overseas, raising guanacos for much the same purpose.
At a casual glance, a guanaco looks a good deal like a llama, standing a little over three feet (one meter) at the shoulder with a reddish-brown coat, soft upright ears, and a short tail. Females are mature at around one year of age, while males require another two to three years to fully mature, and the animals live in family groups which consist of a male, an assortment of females, and their offspring. Single males may roam on their own, or form up into packs with other single males, in which case they will typically be harried from the territory occupied by a family group.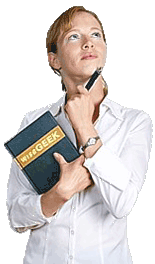 The guanaco is an herbivore, feeding on grass, scrub, and trees, and the animals are capable of extremely high speeds which allow them to flee predators. Typically, the male is in charge of the group, and the animals communicate with bleats to exchange information about potential threats. The gestation period for a guanaco is 11 months, meaning that females spend much of their adult lives pregnant, because as soon as they deliver, they mate again.
The coat of the guanaco is extremely soft, and often compared to that of the vicuña, a very soft relative. Guanaco wool can be sheared and spun for weaving, knitting, and other textile crafts, and it provides a great deal of insulating warmth to the wearer. Especially in the mountains, the guanaco is also pursued for its meat, and the animals may be harvested for leather, as well; the animals have particularly thick skin on their necks which can be used for a variety of tasks.
Like camels, guanacos are capable of a formidable kick, and they are not afraid to defend themselves when necessary. The animals can also express displeasure by spitting or grunting; people who work with guanacos usually take the grunt as a warning signal to step back and give the animal some room before it gets testy.
AS FEATURED ON:
AS FEATURED ON:







Woman holding a book