A cypress is an evergreen coniferous tree or shrub in the genus Cupresses. Botanists also use the term to refer to plans in the family Cupressacaeae, which includes the true cypresses along with junipers and an assortment of other closely related plants. Cypress trees are native to the Northern Hemisphere, and they are widely planted around the world as ornamentals, functional hedges, and for sources of timber.
Cypress trees produce small woody cones in a roughly spherical shape, which places them among other conifers. Their leaves are slightly needlelike and scaly, and the trees produce characteristically scented oils; many people are familiar with the scent of cypress and related juniper trees, since it is quite memorable. Cypresses are classified as softwoods, producing timber of varying qualities depending on the species. Cypress wood naturally resists decay and insect infestation due to its natural oils.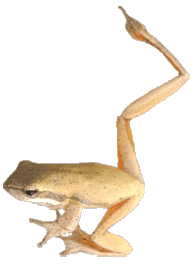 As ornamentals, cypresses can add a rich swatch of green color to a garden. Many cypress trees also grow in amazing twisted shapes which can be cultivated with pruning, and the trees can also be pruned for a more regular and uniform look. Cypress trees can also be used to line driveways and to create privacy barriers; they also make superb windbreaks, since they are very hardy and the trees will grow together to form an impenetrable wall of greenery. Some farmers also use cypress trees to create neat hedges and barriers on their land.
These evergreen plants are extremely determined. Cypress trees are often found growing where no other plants will survive. The trees favor locations with poor soil, wind, and salt, and they are often found along shorelines. A cypress which lives in extremely windy conditions will develop a bent, contorted shape in an attempt to protect itself from the winds. These trees are also very long lived, with some specimens exceeding hundreds of years in age.
Many garden shops carry an assortment of cypress plants, some of which have distinctive characteristics like bluish leaves or a tendency to grow very tall and straight. In the right conditions, ornamental cypress can grow very quickly, and the trees work well in a range of gardens, from low-water gardens with poor soil conditions to lush gardens in more temperate zones. In some regions of the world, cypress trees are also accompanied with traditional superstitions or beliefs; they are popular good luck trees in many parts of the Middle East, for example.
AS FEATURED ON:
AS FEATURED ON:







Frog