Cygnus atratus is a swan of a different color, namely black, which differentiates these birds from other types of swans. Commonly known as a black swan, this waterbird is native to many parts of Australia. After their discovery in the late 17th century, black swans were introduced to zoos and parks in other countries, mainly as ornamental birds. Since then, some have escaped and can now be found in other parts of the world, especially New Zealand and England.
Although it is not considered very large for a swan, the black swan is still a large bird. It can grow to be roughly 60 inches (152.4 cm) and has a wingspan of more than 6 feet (1.8 m). Males, called cobs, are typically a little larger than females, called pens, and a black swan can weigh as much as 20 pounds (9 kg).
The word atratus translates to dressed or covered in black, which is perfect to describe the black swan. The feathers of a mature black swan are all completely black, with exception of the tips of the wings, which tend to curl up on the bird's back. Flashes of white can be seen at the tips of its wings when this large bird is flying. Its eyes are red, as is its bill, which has white markings, typically a band, towards the tip.
Along with other swans, the black swan also has a long, graceful neck that is often curved into an s-shape. With almost 25 vertebrae, it is thought to have the longest neck of any species of swan. The length of its neck helps this bird feed on underwater vegetation.
Black swans can typically be found in fresh or salt water, swimming, nesting, or snacking on aquatic grasses and leaves. Although it is more common for them to live in swamps, lakes, and rivers, they can sometimes be found just off the coast of Australia and outlying coastal islands. Nests can be found on small islands, in shallow water, or along the shore of a body of water. Like the whooper swan, the black swan is much less territorial and aggressive than many other swans, and they will often live in small colonies.
A black swan nest is usually made from aquatic reeds, grasses, and sticks, and it can be quite large — up to 4 feet (1.2 meters) across. Nest construction typically happens during the wetter months, and after a courtship that can last for two years, the female black swan and her mate will work together to build it. These birds are almost always monogamous, and they will also reuse a nest year after year, repairing it as needed. When the female is ready, she will lay up to eight large, greenish eggs, each one a day apart. After all of the eggs are laid, the male and female both sit on the eggs until they hatch.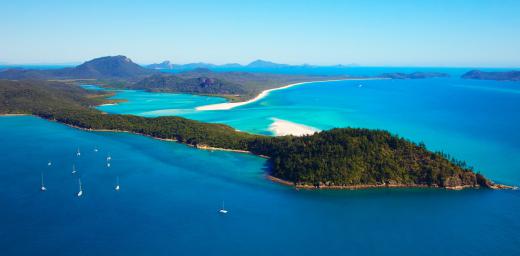 A little over a month after incubation begins, small baby swans, called cygnets, emerge. They are usually covered in a fluffy gray down, which they will lose after about a month. Within a day or two, they are able to swim, but they will still hitchhike on their parent's backs for trips into deep water. Although they are usually able to fly by about six months, black swan cygnets will often stay with their family for nine months or longer.
In 1697, Willem de Vlamingh, a Dutch explorer, discovered these birds in Australia. With the exception of the northern and central regions, the bird is abundant in many parts of the country. A picture of this swan can be found on both the coat of arms and flag of Western Australia.
AS FEATURED ON:
AS FEATURED ON:







The feathers of the mature black swan are completely black, with the exception of some white on the wingtips.

The long neck of the black swan, which has 25 vertebrae, helps it feed underwater.

By: Tupungato

The black swan is native to many parts of Australia.

By: tanyapuntti

Nests of black swans may be found on islands or along the shores of bodies of water.