What Are the Different Types of Horse Clippers?
Horse clippers are important for keeping a horse comfortable and can also be used to prevent parasites from infesting the animal. They can also be suitable for preventing skin problems. Grooming is sometimes stressful for a horse, especially if it is sensitive to the noise or the device heats up quickly. The different types of horse clippers include ones that can be powered by an electrical cord or those that have batteries. Some models become hotter than others and there are clippers that can be heavier or lighter than others.
Typical electrical horse clippers have an unmoving blade that determines how long the hair will be after it is cut. The second blade usually does the clipping of the hair. Some motor-powered versions have multiple speed settings. While most electrical horse clippers have two blades, some battery powered types just have one. Motor power can be determined by checking the wattage; higher wattages will generally support higher speed motors.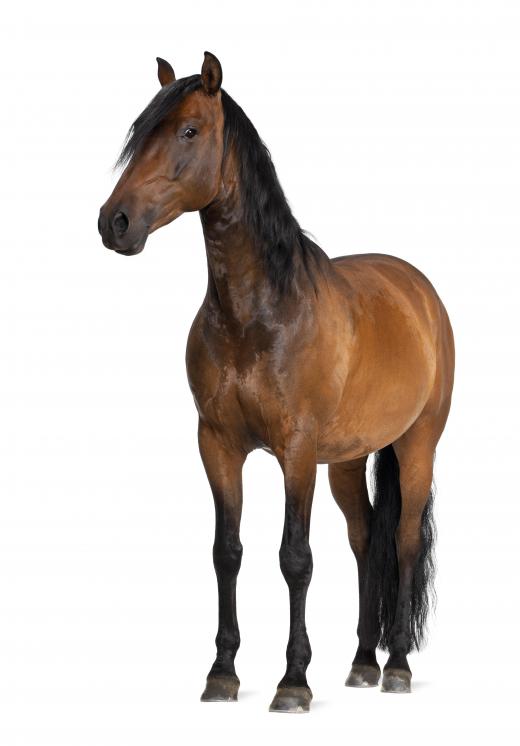 If electrically powered, horse clippers often have a cord that can be tripped over, either by the groomer or the horse. Noise levels, weight, and power all depend on the type of device, but it is nearly always important to factor in the length of the cable for safety reasons. Battery powered clippers, generally better for horses that are young or sensitive to the sound, are usually quieter, while rechargeable ones can save on costs of frequent battery replacements. The smaller design is generally better for use on the horse's tail, ears, and underbelly. Depending on the type of clippers, the batteries sometimes go inside the machines or are worn on the user's waist.
Comfort is often important to consider with horse clippers, which can have a variety of handle types. The size and shape of the handle, and where the power switch is, will determine how comfortable the unit is to hold. Some types of clippers are designed for certain power ranges. Horse clippers designed for less than 50 watts are usually good for trimming, while heavy duty ones that are used often can have up to 200 watts of power.
Hand horse clippers are an alternative to electric and battery powered clippers. These are generally quieter, and do not require any power for operation. The right choice of clipper is dependent on experience, research, as well as cost, although the comfort level for the user and the horse is generally very important.
AS FEATURED ON:
AS FEATURED ON:







By: Eric Isselée

The best horse clipper can depend on a horse's temperament.