What are the Basics of Sheep Herding?
Herding sheep is a means of driving a group of sheep from one area to another for purposes of feeding, shelter, or even for competitions. One of the oldest types of domesticated animals, sheep have a natural herd instinct and thus generally prefer to stay with a group and follow the movement of dominant sheep or herding animals. Still practiced in many agricultural societies, the basics of sheep herding give only a brief introduction to the complex skill set for domestic sheep care that has evolved over 11,000 years.
In order to understand the basics of sheep herding, it is first important to understand the behavior and mechanism of sheep. Sheep tend to have excellent hearing and vision, making them alert to potential predators. This means that shepherds and their herding and guard animals must walk a fine line between controlling the sheep and frightening them. As herd animals, sheep rely on safety in numbers, meaning that if one sheep bolts, the rest are likely to follow. Keeping sheep calm and docile is a major part of sheep herding.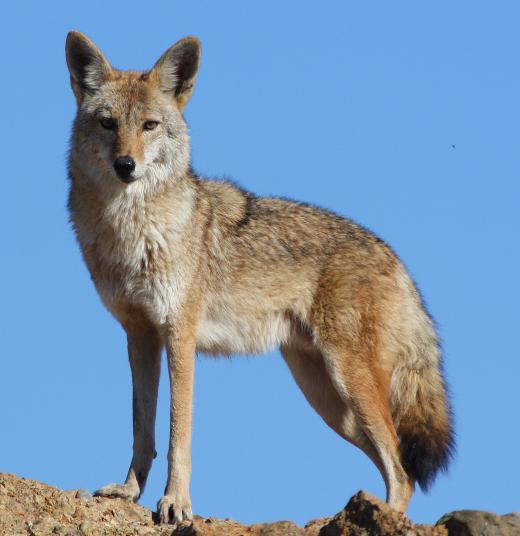 Sheep are believed to have poor depth perception, meaning that it is vital for shepherds to know and understand the terrain. Panicked sheep have been known to stampede off cliffs, and even an absentminded sheep can end up in life-threatening situations due to this issue. Generally, sheep are grazed in penned pastures where this is not an issue, but sheep that graze in highland areas or on mountains must be watched and guided carefully around any dangerous precipices.
One of the major components of sheep herding is the use of herd animals. Some dog species have a sheep herding instinct, such as border collies, old English sheepdogs, and Australian shepherds. While these dogs require extensive training to ensure that they follow commands, many become extremely skilled at maintaining a herd and guiding it in the right directions. Sheepdog trials are popular competitions where the best of the best herd dogs must guide a group of sheep through a series of obstacles in a specific order, competing for the best time and accuracy.
In addition to herd animals, many shepherds rely on guard animals to protect the sheep from their natural predators, including wolves, bears, and coyotes. While dogs are often used for guarding as well, some surprising animals make excellent sheep guards. In South America, llamas have been used for centuries to protect sheep from predator attacks. In some areas, donkeys are also used.
AS FEATURED ON:
AS FEATURED ON:







By: Michael Ireland

Sheep herders need to protect against coyotes.

By: Vera Kuttelvaserova

To be a successful sheep herder, it is important to understand sheep behavior.

By: Norman Nick

Donkeys may be used to protect sheep from predator attacks.

By: Uschi Hering

Sheep have excellent hearing and vision.

By: Gekon

Believed to have poor depth perception, sheep have been known to stampede off cliffs when panicked.