Jelly fungi are types of fungi that belong to several different orders, including Auriculariales, Dacrymycetales, and Tremellales. They belong to the class Heterobasidiomycetes and form mushrooms that have a gelatinous appearance. Jelly fungi can typically be found growing on logs as well as on twigs and tree stumps. Some actually grow on certain plants, moss, and even other types of fungus. They are most commonly found in the fall or summer months.
Jelly fungi are typically white, orange, pink, rose-colored, brown, or black. They tend to lack a definite shape and look more like seaweed or a glob of jelly and than anything else. Often, jelly fungi form cup-like shapes or branches that make them appear like coral. When they are yellow to orange in color, they are given the nickname "Witch's Butter."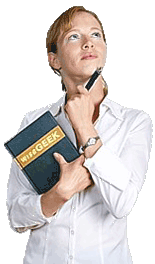 Among mushrooms, jelly fungi are very unique. The vast majority of mushrooms have club-like spore-creating cells, called basidia, that are used for reproducing. Typically, these cells are found on tubes and ridges beneath the mushroom cap. Spore-creating cells are different in jelly fungi. They have walls or a forked appearance. Additionally, they are found on the upper surface of the growth as opposed to beneath the mushroom cap.
Though their strange appearance may suggest otherwise, jelly fungi are often edible. Typically, they can be eaten raw, and they are rarely poisonous. There is only one type of jelly fungi that is frequently harvested and then sold in stores: Cloud Ear or Wood Ear. This type is most frequently used in soup and is described as having a texture that is both slippery and crunchy at the same time. Though many of the other types are edible, there are quite a few that aren't widely considered attractive to the palate. In fact, many of them are described as having a taste that is similar to that of soil.
Snow Fungus is another popular type of jelly fungi. It's commonly called White Fungus and is sometimes referred to as Silver Tree Ear Fungus as well. This type grows on trees, in groups that have a frilly type of appearance; it is translucent and has an off-white coloring. Typically, it is dried at purchase, and the user has a soak it before it can be used. It is tasteless, but some people enjoy its gelatinous texture and appreciate the medical benefits it is rumored to provide; it's most frequently used in Chinese dishes and is often added to savory as well a sweet recipes.
AS FEATURED ON:
AS FEATURED ON:







Woman holding a book