Psychology Matters No-Essay Scholarship
The Psychology No-Essay Scholarship is a $500 scholarship open to undergraduate and graduate students who are pursuing a career in psychology OR a high school senior who has plans to study psychology.
Scholarship Award: $500
---
About the Scholarship
The study of psychology unlocks doors and windows into the human mind – the understanding of which serves as a critical facet of our growth and evolution as a species.
It's more important than ever to increase the diversity of those studying psychology. As many in the field will go on to become valuable members of the mental health profession, the more diverse and multifaceted the field, the better we're able to learn more about ourselves and be of service to those who need it most.
The Psychology No-Essay Scholarship is meant to support and encourage diversity in the profession of psychology. This $500 award will help current or aspiring psychology majors pay their tuition or student loans.
---
Scholarship Details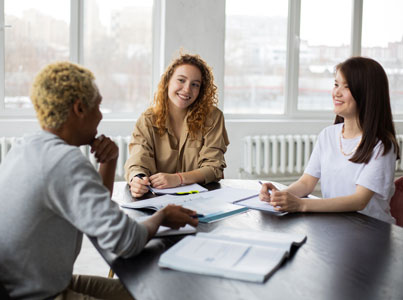 ---
Eligibility Requirements
Current or aspiring psychology students

U.S. Citizen or permanent legal resident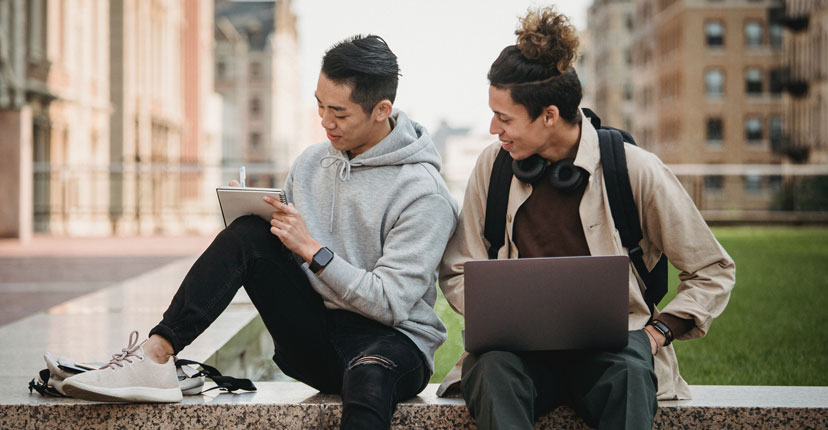 ---
How to Apply
You can apply for this scholarship on the Bold.org scholarship platform. Just set up a student profile on Bold.org and submit your application.
---
Scholarship Frequently Asked Questions
When is the scholarship deadline?
The application deadline is April 16, 2022.
What is the scholarship prize?
The scholarship award is $500.
When will the winner be chosen and notified?
Prior to the announcement date, we may contact finalists with additional questions about their application. Winners will be chosen based on the merit of their application.
How will the scholarship be paid?
We will send the $500 award check to the winner in their name.
How can I contact you with questions?
If you have any questions about the scholarship, you can email scholarships@wisegeek.com
How will my application information be used?
WiseGeek manages this scholarship with the support of the Bold.org scholarship platform. Bold.org takes student confidentiality and privacy incredibly seriously. Please refer to the application page on Bold.org for full details.
About Scholarships for Psychology Majors
A major in psychology can open doors to many opportunities. Learning how the mind works and interacts with human behavior is a useful tool not only for a career in the field but also in your personal life and relationships.
A degree in psychology can lead to careers in social work, therapy, counseling, research, and many other professions. It can also bring you helpful insights into the world of business or customer service. Whatever your occupation of choice, studying psychology can help you to serve and help others around you.
Unfortunately, however, with tuition costs rising 37% from 2008-2018 (and still going up), most students need at least some financial aid to get through college. In fact, in the 2018-19 school year, over 83% of full-time undergraduate students received financial aid. The extra funding is becoming increasingly necessary for students, which is why it's now more crucial than ever to seek out scholarships, as these awards have no need for repayment like student loans do.
Scholarships for psychology majors also often have the purpose of bringing more diversity into the field. If mental health professionals are going to be serving people in the community, they'll need to know how to address the needs and issues of people coming from all walks of life. The more diverse the pool of professionals in this field, the more capable the profession as a whole will be at providing support to people with varying backgrounds and perspectives.
How to Qualify for a Psychology Scholarship
Scholarships for psychology majors may have varying eligibility requirements. Many options simply seek candidates who are pursuing a career in psychology.
Others, however, will be looking for psychology majors with additional qualities, such as a particular identity (ethnicity, gender, or religion), financial need, or merits.
Here are some typical eligibility requirements for psychology scholarships:
A 3.0 GPA or higher
An undergraduate or graduate student in psychology (sometimes specific to a particular level of education)
A member of a student chapter of the American Psychological Association (APA)
(Sometimes) belong to an ethnic minority
In addition to scholarships for psychology majors, remember to search for other opportunities for which you may qualify. Scholarships may be designed to recognize students based on:
Academic achievement
Athletic performance
Musical ability
Unique skills
Volunteer work
Belonging to a particular demographic
Intended major or career
Financial need
How to Apply for Psychology Scholarships
Where to look for scholarships
To begin your search for psychology scholarships, check with your college psychology department. It's also a good idea to ask your financial aid office on campus or (if you're in high school) your guidance counselor. The APA also has a search page with a wide array of opportunities for both undergraduate and graduate students studying psychology.
Some other wonderful resources for finding scholarships in any category include the U.S. Department of Labor's free scholarship search tool and Bold.org. You can also check with local organizations such as volunteer associations, libraries, youth groups, or churches.
Additionally, search for scholarships in the sciences, health, and social services topics, as psychology may fall under these categories, as well.
Types of scholarship sponsors
Funding for scholarships can come from a variety of donors. These can range from individuals, employers, and community groups to college departments, charitable foundations, and corporations. Don't leave any stone unturned in your search, because you never know when a scholarship opportunity might come from an unlikely source.
Scholarship application strategy
When preparing to apply for scholarships, it's a good idea to gather together all the information or documents you may need. Scholarship applications may commonly ask for college or high school transcripts, your resume, letters of recommendation, ACT or SAT scores, an essay or personal statement, and sometimes financial information. It's also commonly required to have already completed your Free Application for Federal Student Aid (FAFSA) before applying to any award opportunities.
As you narrow down your search and determine which scholarships you'll apply to, keep in mind that, while you should apply to as many as you can, you should also capitalize your time and effort on the ones that will likely have the most benefit for you. These will include those with high award amounts and those with low competition. Scholarships limited to a specific location or unique eligibility requirements may help increase your chances of winning.
Commonly Asked Questions About Psychology Scholarships
When should I start applying for scholarships?
The deadlines for psychology scholarships will vary depending on the organization and opportunity. Be sure to check the details of each scholarship for their specific deadline.
What types of scholarships are available for psychology majors?
Scholarships for psychology majors may determine the winner based on your concentration of study, academic performance, or identity (gender, ethnicity, or religion).
What to consider when applying for scholarships?
Keep in mind that, depending on the competition, some of these scholarships have high numbers of applicants. In many ways, it's a numbers game. So don't feel discouraged at the scholarships you don't win. Just keep putting applications out there!
And remember that your eligibility for scholarships doesn't end once you're enrolled in your program. There are plenty of scholarship opportunities for both prospective and current college students.
How do I make my application stand out?
Submit your application as early before the deadline as possible. Be sure to follow all submission directions precisely (as it can sometimes be easy for candidates to miss out due to little mistakes). And if an essay is required, be creative and personal, yet proper and grammatically correct in your writing.
How can I increase my chances of getting college scholarships?
Apply to as many scholarships as possible. But focus more of your attention on those with very specific requirements that you qualify for.