What Is a Protected Species?
A protected species is any plant or animal a government declares by law to warrant protection. Most protected species are considered either threatened or endangered. In these cases, a government establishes certain rules regarding the species, that if violated, can result in fines or criminal prosecution. Species protection laws differ from government to government. In the US, state laws may declare a species protected, while federal laws do not. In most cases a federally declared protected species must be respected by the state.
The impetus behind protection laws is risk of species extinction. Ecologists have demonstrated that losing even the smallest of species can have a direct effect on the rest of the plant and animal population. For example, a grass eaten by a specific animal becomes extinct due to habitat destruction. The animal may die off as a result of not finding its food source available, causing further disruptions in the food chain.
While some animals adapt by finding new food sources, other animals do not. Destruction of the bamboo forests for example, in China, greatly reduced the panda population. Scientists discovered that pandas ate different types of bamboo at different times of the year. Even a small loss of bamboo was significant to the panda which is now on the verge of extinction.
Species protection laws may include provisions for leaving the habitats of some protected species undisturbed. They may also include provisions regarding hunting, fishing or even trespassing in an area where a protected species lives. Some laws are enacted to remove introduced predators from an area, actually encouraging either hunting or trapping of animals that do not belong in the habitat.
The eastern quoll, a tiny marsupial, was once common to all of Australia but is now found only on Tasmania. When Europeans began to have foxhunts in Australia, a number of foxes survived and thus began to eat the quoll. Each year fewer and fewer quoll exist. There is a small population of foxes on Tasmania which environmentalists fear will ultimately take hold and destroy the rest of the Eastern quoll.
Often humans are most indicated in causing plants or animals to become protected. By building in previously untouched areas, we frequently destroy habitats. In most cases, we indirectly destroy habitat through pollution. Chemicals deriving from many sources are the most common forms of pollutants. Cosmetics, cleaning products, pesticides, and fuel all contribute to pollute water and air, reducing species populations.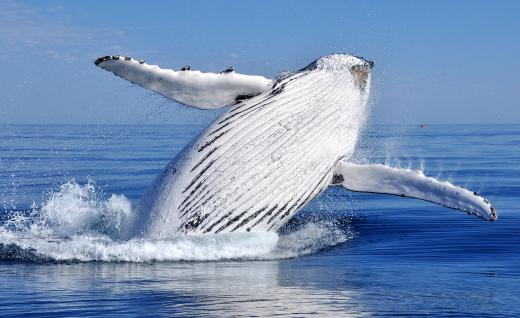 Species protection laws tend to aim specifically at maintaining habitats, but some problems exist. Not all countries honor protection of given species. This is particularly important to animals living in the sea. When the US first declared humpback whales as a protected species, some countries still caught and killed them.
One government cannot stop another government from reducing the numbers of a protected species. Pressure applied by several governments can convince those not recognizing the protection status of an animal to do so. But opinions differ as to when a species has recovered enough to not warrant protection. Recently, some governments have begun whaling again, irrespective of their protected status.
Countries debate these issues internally. In the US, many feel strongly that further encroachment on habitats of protected species should be discouraged at all costs. Others believe humans have rights trumping those of animals or plants. Serving industry is more important than protecting a species. This schism in opinion tends to break along political separations between Democrats and Republicans. Democrats are more likely to support environmentally friendly laws, while Republicans tend to be more in support of the rights of businesses. Although these political stereotypes tend to hold true, there are Democrats and Republicans on both sides of the issues.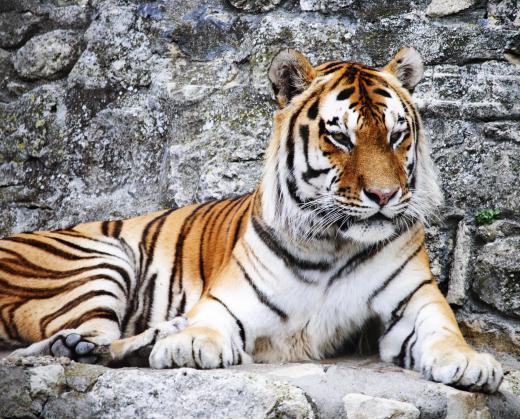 Since the election of President George W. Bush, environmentalists have been frustrated by what they perceive as a lack of support in declaring plants and animals protected. Environmentalists believe that urgency is often required to save a species from extinction, and feel this sense of urgency is not shared by enough politicians and citizens.
AS FEATURED ON:
AS FEATURED ON:







Young giant panda in a tree.

By: TEMISTOCLE LUCARELLI

Whales are considered a protected species, although some governments have begun whaling again.

By: apfelweile

Humpback whales became a protected species after they were hunted to near extinction.

By: tuayai

Pesticides contribute to polluted air and water, which harms various species.

By: s1000rr

Humpback whales were still killed by some countries after the US declared them protected.

By: siro46

Destruction of bamboo forests can greatly reduce a species population.

By: hitdelight

Tigers are protected throughout Asia.

By: NICOLAS LARENTO

The Florida manatee is a protected species.