A bog is a type of wetland characterized by a thick mat of partially decomposed plant material and highly acidic water. The conditions for bog formation are abundant in some regions of the Northern Hemisphere, which is where the majority of the world's bogs are found. In addition to being unique ecosystems, bogs have also been useful for humans for thousands of years, providing a source of fuel in the form of peat and food in the form of berries which grow on bog shrubs such as cranberries. Bogs also have cultural and religious significance in some parts of the world.
Bogs start out as slow moving rivers or ponds which are slowly taken over by sphagnum, a genus of moss which encompasses over 150 species. Cooler weather promotes bog formation, because the moss decays very slowly, sinking to the bottom of the bog while a layer of growing moss accumulates on top, restricting oxygen supplies to the lower water while also blocking heat. As a result, plant material decays very slowly, and the water becomes acidic.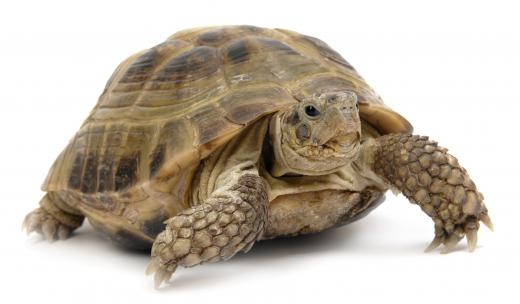 Generally, bogs have poor drainage and no supply of fresh water other than rain. Over time, a bog will slowly fill in, creating ground on which shrubs and sometimes small trees can grow. A wide range of plant and animal species are adapted for bog living, including some lichens, turtles, berries, and carnivorous plants. Bog environments are also valuable because they can prevent flooding by acting as a buffer zone.
One of the more well known bog products is peat, the mass of partially decomposed plant material found abundantly in bogs. When dried, peat can be used as fuel or to enrich soil. Over time, bogs will turn into coal deposits if left alone in the right conditions. Many people are also familiar with cranberries, cloudberries, lingonberries, and huckleberries, all of which enjoy the bog environment. Sadly, extensive peat harvesting has irreparably damaged many bogs in Europe, forever changing the landscape.
Another well known byproduct of bog formation is so-called "bog bodies." The slow rate of decomposition in bogs applies to bodies and other objects buried in them, and all sorts of things from ancient books to completely mummified people such as the Tollund Man have been found in bogs. This has been immensely helpful for archaeologists, since it provides a glimpse into the daily lives of people who lived thousands of years ago.
AS FEATURED ON:
AS FEATURED ON:







Turtles often live in bogs.

By: margo555

Huckleberries, which grow in a bog.

By: Galina Mikhalishina

Cranberries (shown here with a glass of juice) are often grown in bogs.

By: alessandrozocc

Lichens can survive in bogs.