What Are the Different Types of Resource Conservation Technology?
Resource conservation technology has been created to help people use natural resources more efficiently. There are many different types of technologies used in the conservation of various resources. Some of these technologies, such as recycling centers, are able to help conserve on a large scale while others, such as aerating water faucets, help individuals conserve a little at a time. Though there are many different resources that need to be conserved, three of the main ones are water, fuel, and waste.
Though water is an abundant resource on the planet, fresh water is not. In order to save water, conservation technology has been created to help collect more water and to better recycle the water that is already in use. Catchment systems may be used on homes or other buildings to collect rain water as it falls onto the roofs of these buildings. Gray water systems may be used to collect water that has been used in indoors so that it can be treated and then used to water plants. A variety of other technologies, such as aerators on faucet heads, and more efficient washing machines can also be used to conserve water.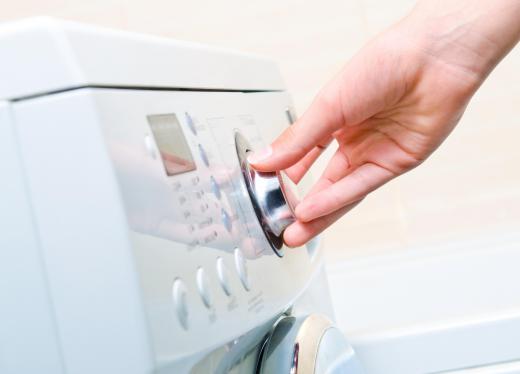 In terms of conserving fossil fuels, resource conservation technology is usually focused on making technologies that use fuel more efficient so that less is needed in order to perform the same amount of work. Cars with high miles per gallon (km/L) ratios or those that use hybrid engine systems are an example of this kind of technology. Small devices, such as room monitors that turn off the lights when a room is unoccupied, can help individuals use less electricity in their homes and can also help conserve fossil fuels since much of the energy used to power homes is derived from these sources. Resource conservation technology is also used in the creating of new buildings that are better insulated and thus more efficient than other buildings.
Machines that recycle plastic, glass, paper, metal, and other materials are another type of conservation technology. Creating any of these products from scratch requires raw materials and energy. When these items are recycled, less energy is needed to go out and collect the raw materials. The need for landfill area is also reduced through the use of recycling technologies. These technologies are a big part of resource conservation technology because they conserve many resources at once.
AS FEATURED ON:
AS FEATURED ON:







By: Rasulov

An Energy Star washing machine uses 20 percent less energy than non-energy efficient models.

By: gavran333

Recycling technologies are a big part of resource conservation technology because they conserve many resources at once.

By: Eléonore H

Cutting down on the need for common plastic items, such as water bottles, can help with conservation.